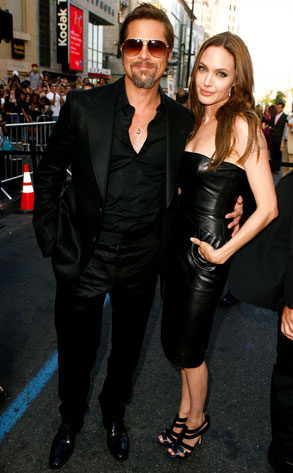 Jeff Vespa/ Getty Images
It was almost as if we saw a glimpse of old and fun Angelina Jolie out in action last night at the Inglourious Basterds premiere in L.A. Even though she donned her typical black getup, the leather-looking ensemble was a helluva lot more interesting than anything else we've seen Saint Jolie sport lately.
Some of you commenters seem to disagree, but we thought she looked fab. Ange was still a tad frail-looking for our taste, but her arms and bod looked way healthier than when we saw her back during awards season.
Even though Jolie skipped most press, when we chatted with her for a bit she was bubbly, fun and...nice. What gives? Could Jolie be preggers again or something?
Well, when we talked with Brad Pitt and Angelina 'bout that...