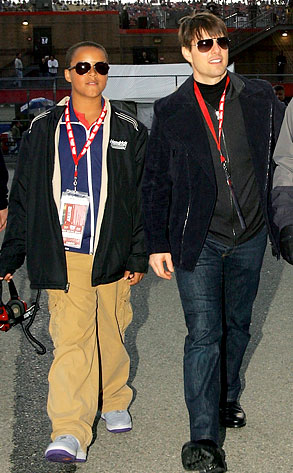 Jeff Gross/Getty Images
What do you do when some press-hungry whackjob tries to out Michael Jackson as your biological father? Well, if you're Connor Cruise—and we should all be so lucky—you keep your head down and your acting chops up.
The 14-year-old budding thespian (and son of Tom Cruise and Nicole Kidman, thankyouverymuch) has signed on to star in his second big-screen offering, a remake of the '80s action flick Red Dawn.
Cruise the younger will play the son of the local mayor, who along with three pals form an unlikely insurgency against enemy invaders.
We'd say Tom couldn't be prouder of his boy, but, as dad's own United Artists is producing the film, he probably couldn't be all that surprised, either.