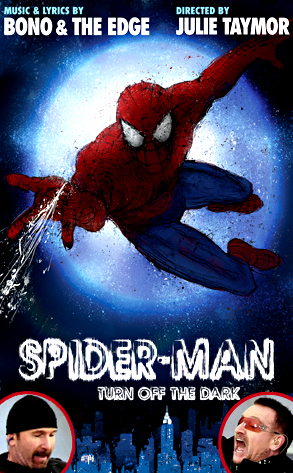 Courtesy Spider-Man, Turn Off the Dark; Mark Wilson/ Getty Images
This ain't the kind of green goblin your friendly neighborhood Spider-Man's used to battling.
Production on the heavily hyped Broadway musical Spider-Man, Turn Off the Dark—featuring music by U2's Bono and The Edge—has been shut down because backers can't seem to get their Spidey cents tingling.
Hello Entertainment, one of the principle producers of the mega-tuner, says in a statement that the company has suffered an "unexpected cash-flow problem" that has prompted it to halt set construction and other shop work.
But does that mean the musical is going dark for good?