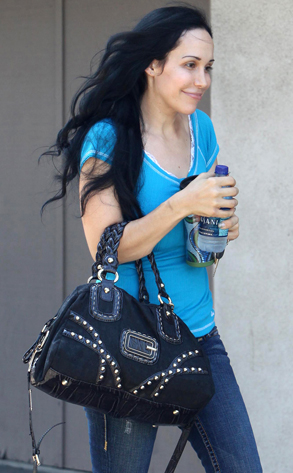 INFdaily.com
Forget Jon and Kate and their eight. Another matriarch and her brood are heading to prime time.
Fox has inked a deal to air a two-hour special on Nadya Suleman, her octuplets and the rest of her family, included her six other children. Octomom: The Incredible Unseen Footage is set to fill the So You Think You Can Dance schedule void on Aug. 19, the network announced today.
The network promises plenty of intimate moments, interviews and family reactions culled from the footage taken over the past seven months by Radar Online. The release vows to show "emotional struggles, physical complications and financial burdens."
Honestly, does TV get more fun than that?!
Even the head of Fox's reality-TV division, Mike Darnell, understands the appeal. "It's a little bit of a trainwreck, and it's really entertaining to watch," he told the Hollywood Reporter.
At least we get a little Octomom. The Brits are getting an entire series.