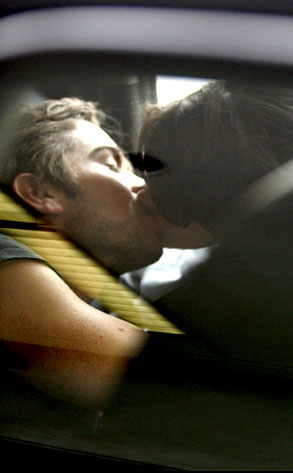 INFphoto.com
Good thing Twilight vixen-hon Ashley Greene's neck wasn't thrown out in Vancouver while shooting Eclipse last week: She was spotted locking lips with Chace Crawford this morning in the back of her limo as she made her way to LAX. We ran into Ash yesterday at the Teen Choice Awards and she told us her body has been taking quite the beating up north.
"Eclipse is going to be great," Miss Greene eagerly exclaimed to us. "So far we've been doing lots of fight training and lots of stunt training. My body is kind of in shambles, but it has been fun."
By the looks of things Ashley wasn't in too much pain to let it keep her from a morning-after smoochfest with Chace, though. This girl is a man-handler, we love it.
So are her and CC going to take it to the next level? Maybe he saw something he liked with those nude pics that were cruelly leaked earlier today…