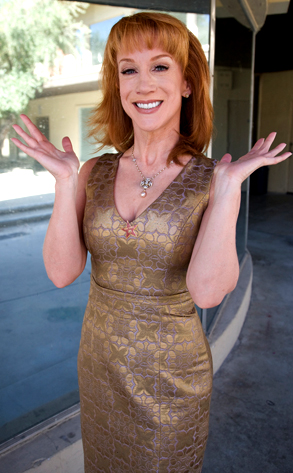 Janet Van Ham/BRAVO
Kathy Griffin definitely gets the award for most genius date at this year's Teen Choice Awards.
The My Life on the D-List star brought Bristol Palin's baby daddy, Levi Johnston!
Griffin joked that the two have been a couple for quite some time now. "Long distance relationships are not easy, especially when he's in his igloo and I'm in my Hollywood tower," she said as they made their way on the fake green grass arrivals carpet.
Johnston was a man of few words...