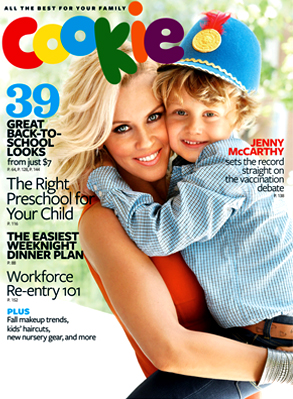 Matt Jones for Cookie Magazine
Jenny McCarthy is not afraid to tell it like it is.
In the new issue of Cookie magazine, she recalled the first time her son Evan, 7, had a seizure when he was about two years old. The seizure lasted for seven hours and Evan went into cardiac arrest.
Doctors prescribed anti-seizure medication that led to him being awake for four days. He had hallucinations and he banged his head against the wall until he bled.