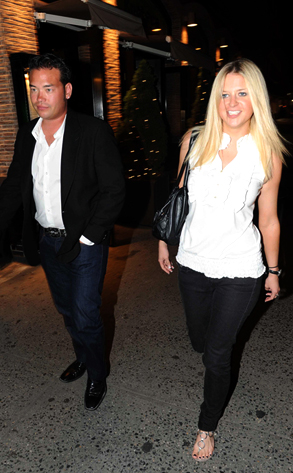 INFphoto.com
OK, obviously Jon Gosselin and Hailey Glassman are still, at the very least, very fond of partying with each other.
So what does that mean now for Kate Major, who quit her job as a Star reporter just weeks after hooking up with her interview subject and says she has never fallen for someone "so quickly"?
It probably doesn't mean anything too great, but Major exclusively tells E! News that she believes Gosselin does indeed have feelings for her...but now just might not be the right time.