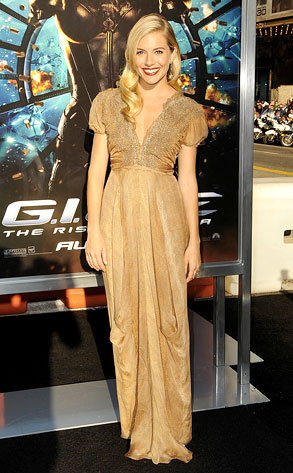 Jordan Strauss/Getty Images
We kinda dig Sienna Miller here at the AT—mostly on-screen, since we think the babe can actually act ('tho G.I. Joe ain't exactly Hamlet). Not too shabby to look at or goss about, either—her off-screen habits are constantly eye-roll worthy.
SM frolics on a beach, topless, with a still-married man, then still gets uppity when people pry into her personal life? Nothing's private when ya do it in the public eye, dearie. Still, Ms. Miller wasn't too fond of the question we dared to ask at the Rise of the Cobra screening at Grauman's Chinese.
Can ya guess which Q was from us?