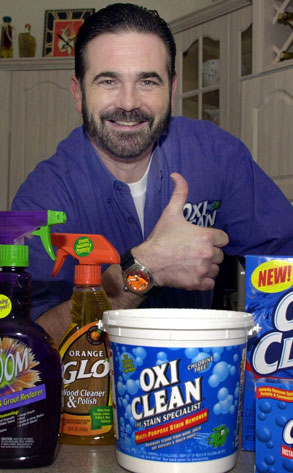 AP Photo
Mr. OxiClean wasn't as clean as we thought.
In June, an initial coroner's report said pitchman extraordinaire Billy Mays had died of heart disease. Now, we've learned cocaine contributed to his death.
According to the Hillsborough County, Fla., medical examiner, the beaded Orange Glo hawker did indeed die from a heart attack while sleeping. But toxicology tests reveal that cocaine was a factor, and that the 50-year-old Mays had used the drug in the days before his June 27death.
Previously, the coroner said Mays had prescription painkillers for a hip problem, but had no known history of drug abuse.
A month ago, Discovery Channel it would pick up a second season of the Mays-fronted reality show Pitchmen "as a tribute to Mays' legacy."