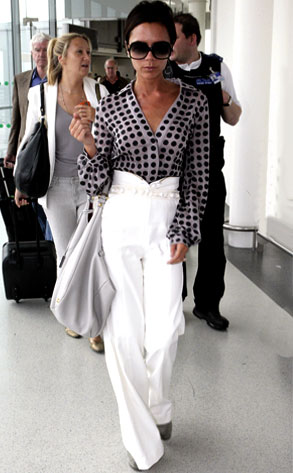 INFphoto.com
American Idol auditions kick off today in Denver with Posh Spice filling in for Paula Abdul. Ryan Seacrest broadcasted his KIIS-FM morning show on location, which allowed him to talk to Kara DioGuardi, Randy Jackson and Victoria Beckham about how everyone is coping with this new Idol situation.
In short, it's hard but they're all surviving. As Randy put it: "But look, I mean, you know, hey, we gotta try and make it work, man."
Now, before we let the newbie Victoria gush about her Idol excitement, let us pay our respects to Paula...