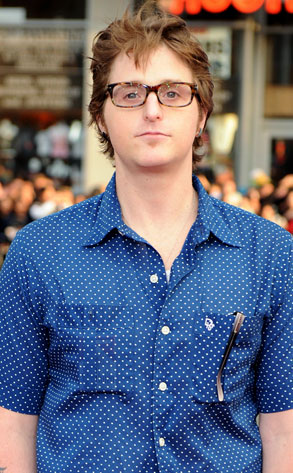 GABRIEL BOUYS/AFP/Getty Images
You know you're in deep doo-doo when the amount of drugs you just got busted with are described in terms of whole pounds.
Even if you are Michael Douglas' son.
Cameron Douglas was caught personally selling and delivering nearly 16 ounces of crystal meth by a DEA task force on July 28 at the swanky Manhattan hotel. According to a federal complaint released today, the star's kiddo had been under investigation for at least three years, during which time he sold "multiple pounds" of the drug to several witnesses.
Often, the 30-year-old would, per the indictment, simply send the goods via FedEx using fictitious names. In text messages and phone calls, he often referred to the stash as "pastries" or "bath salts."
Douglas, who is still behind bars, has been charged with one count of possession with the intent to distribute 500 grams or more of crystal meth and one count with the intent to distribute at least 50 grams of the drug in its purest form, known as "ice."
Cameron, who until now was best known for starring with his father and grandfather, Kirk, in It Runs in the Family, has proven than not everything (fame, fortune, clean records) does when it comes to the Douglases.