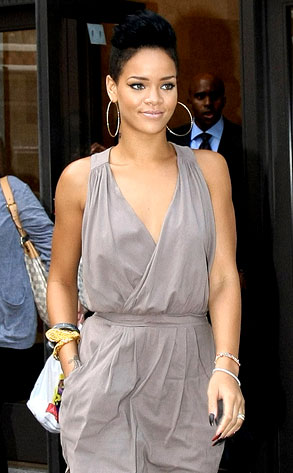 INFphoto.com
No one in the 10 p.m. time slot's got swagga like Jay. Leno, that is.
The usually edgeless talk-show host just managed to book Rihanna for her first public performance since the Chris Brown attack six months ago.
The singer will be joining Kanye West and Jay-Z on Jay-L's prime-time debut Sept. 14, with the hip-hop trio set to perform their new single, "Run This Town."
But that's not the only major get Leno may have up his sleeve…