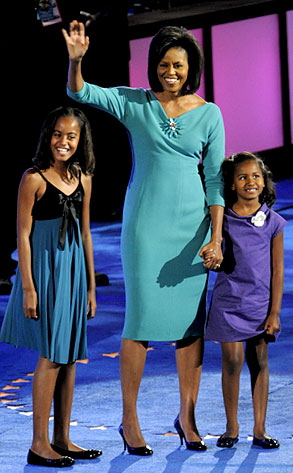 ABC/ Ida Mae Astute
Michelle Obama must be taking notes from Brad Pitt and Angelina Jolie, who brought their brood to McDonalds earlier this week. The first mom treated her kids to the Good Stuff Eatery.
I just got word that Malia and Sasha joined their mom and about 15 of her staffers for a lunch at former Top Chef contestant Spike Mendelsohn's year-old restaurant on Capitol Hill.
What was on the menu? Read on to find out.