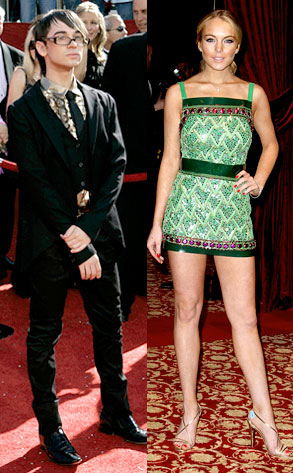 ABC/Adam Larkey; John Shearer/Getty Images
Christian Siriano says we shouldn't be surprised when we see Lindsay Lohan pop up as a guest judge on the new season of Project Runway.
No, it's not her collection of leggings that qualifies her to scrutinize the aspiring designers.
"Lindsay has probably been in editorial like Vogue, Harper's Bazaar and Vanity Fair more than any other actor," Siriano told me yesterday at L.A.'s Grove shopping mall, where he was promoting his new makeup line for Victoria's Secret.
"She really is a chameleon," he adds. "I probably have 20 covers that Lindsay's been on and been editorial in…she turns it out when she needs to."
As much as Siriano loves his Project Runway, however, he says he's slowly bidding auf Wiedersehen to the show that made him a household name...