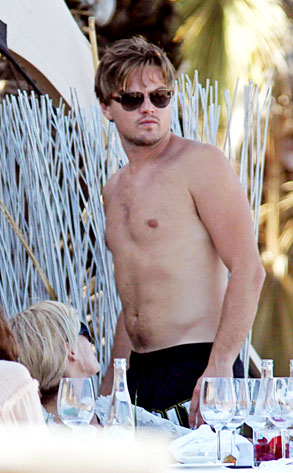 BAUER-GRIFFIN.COM
Who says a Brave New World has to be all bad? In fact, it sounds like the dystopian future just got hunkier.
Leonardo DiCaprio is teaming up with director Ridley Scott to produce and star in a film version of Aldous Huxley's classic novel, according to The Hollywood Reporter's Risky Biz blog.
Set in a future when birth is regulated, family outlawed and sex, drugs and shopping rampant, the book's title has become shorthand for any kind of change that hints at a worrisome future.
Still, as much as the 1932 novel has been a staple of school reading lists, it's not hard to imagine a future in which students prefer to skip reading and just watch this film instead.