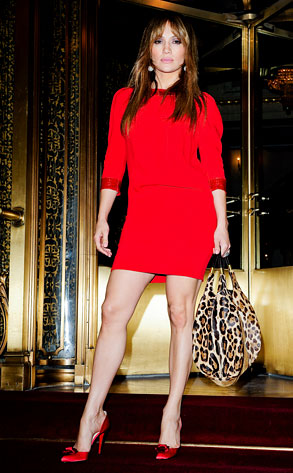 Ray Tamarra/Getty Images
Dear Ted:
I just watched Jennifer Lopez's appearance on Rachael Ray, and she made several unflattering comments about her hubby. Not that I am surprised that all is not family bliss in the Lopez-Anthony household, but I was kinda surprised she made these comments on national TV. And she was plugging a vaccine for whooping cough. The whole thing was just really odd. What is your take on their marriage?
—Perplexed in the mountains
Dear J.Love:
Jennifer would never admit anything was wrong with her life, ever. I don't know if I see divorce in their future; I just see a mostly uncomfortable coupling, especially for Anthony. Jennifer would never let herself have another publicly failed marriage. Never. Not sure if it's the Catholic or the C-word in her.
Dear Ted:
Got a great story idea for you. Actually, I have two ideas. You had compared the Harry Potter and Twilight movies and actors with one another, but instead you should have compared the production studios with one another. One is a class act and will be around a long time. The other, let's just say, will be featured as an E! True Hollywood Story: The Rise and Fall of Summit Entertainment. Can't wait to watch it.
—lcjmommy
Dear No Wait:
You're watching it happening live right now!
Dear Ted:
You were right all along about the how shady Summit really is and the low levels it will stoop to! First with Robsten and now with Rachelle Lefevre. Do the suits there have any idea how horrible they look? They seriously messed up with Rachelle, and now they're tring to pin it back on her. I think they are absolute scum! Do you think they will ever let Robsten be or let us have Rachelle back?
—Shaun