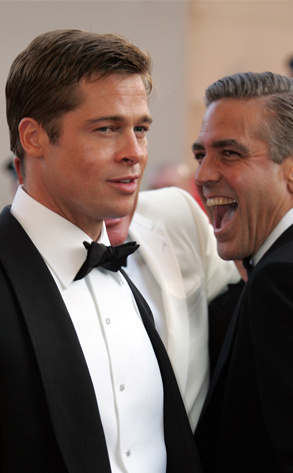 Tony Barson/WireImage.com
We already know Brad Pitt is LGBTA-friendly. his self-proclaimed "soulmate," whom he calls Angelina in the latest Parade mag, is bisexual, after all. So we know the dude's pretty cool. But like his movie star BFF George Clooney Brad goes above and beyond using his celebrity to champion gay rights all through the interview, and we love it!
With Pitt and Clooney leading the Prop 8-hating pack, it's fab to see we've got some super classy A-listers to look up to, especially when stars like Oprah entirely refuse to embark in any gay-centric convo ever. Wonder why.
As gay-loving as Brad is, though, we're surprised...