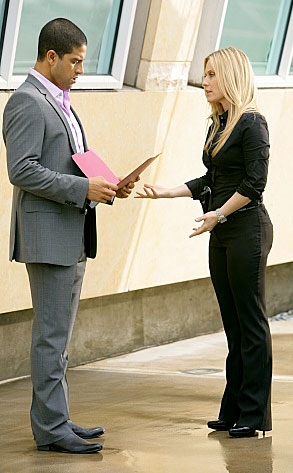 Adam Taylor/CBS
As E! News first reported yesterday, Adam Rodriguez may not be returning to CSI: Miami full-time for season eight.
When we caught up with Rodriguez's Miami costar Emily Procter at the CBS/CW/Showtime TCA party on Monday and asked about further romantic developments between her character, Calleigh Duquesne, and Rodriguez's Eric Delko, Emily told us exclusively, "I think my romance is in jeopardy. I think we were in some poor contract negotiations."
What?! What does this mean for the show, the season-eight premiere and the future of Eric Delko? Here's what we're hearing...