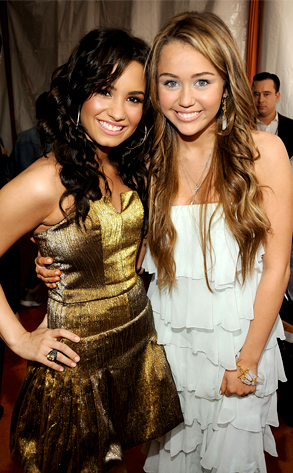 Kevin Mazur/Getty Images
You can't stop him, you can only hope to contain his album sales. Or, ideally, just avoid releasing an album of your own for the next few months.
Michael Jackson continued his posthumous domination of the album charts this week, selling enough copies of Number Ones to make the 2003 greatest hits collection the second-best seller of the year, far outpacing Disney's finest underagers, with offerings from Miley Cyrus, Demi Lovato and Ashley Tisdale—especially Ashley Tisdale—falling well behind.
The year's supreme seller for the time being is Fearless from Taylor Swift, an artist with all the appeal of a Disney star with none of those pesky Mouse House associations. Unless you count the ex. And the rotating BFFs.
Guess a bedazzled guitar beats a sequined glove. At least, for now...