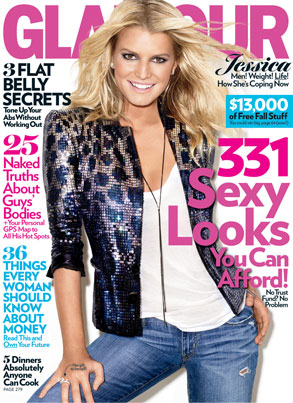 Glamour
Yesterday, Jennifer Aniston assured everyone she's OK with all her man troubles in Elle's big September issue; now it's Jessica Simpson's turn in Glamour.
Sure, the mag held the interview before the big Barbie breakup, but Jess still managed to address it:
"If this article comes out and we're not together, I'd still love him, and he'd still be a huge part of who I am today."
Now what would a Jessica Simpson interview be without some talk of the Nick Lachey divorce and body-image issues? Nothing! Which is why this interview covers all those bases...