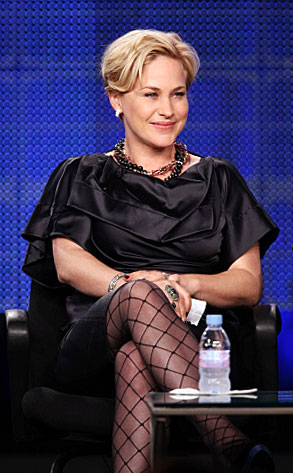 Monty Brinton/CBS
Patricia Arquette is excited about many things these days.
She's excited that CBS picked up Medium, that her husband's show Hung is doing well and that she soon gets to live out a childhood dream by being in a Night of the Living Dead-themed Halloween episode.
"I love that movie," she told reporters at CBS' Television Critics Association day. "When I was a teenager, it was kind of like when you start breaking away from the establishment and your parents. It's like you find these jewels after school...in the hot California sun, watching this weird movie. I love a good monster movie; here I am in a monster show. I'm the monster, but it's exciting."
She chatted up reporters after the panel yesterday to dish about that and then some...