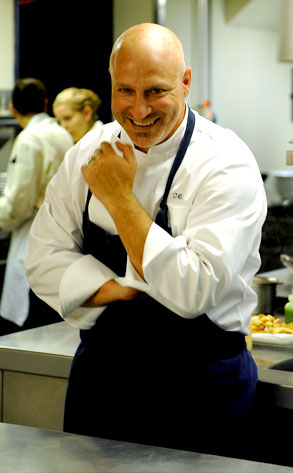 Bravo Photo: Virginia Sherwood
Top Chef's top chef is trading judges' table for a changing table.
Tom Colicchio and his writer-director wife, Lori Silverbush, welcomed son Luka Saturday night in New York. No doubt made from the finest ingredients Whole Foods has to offer, li'l Luka weighed in at 6 pounds, 9 ounces, and was 19 inches long.
"They're doing great," a rep for the Emmy-nominated reality hit tells People.
This is the couple's first bambino. Colicchio has a teenage daughter from a previous relationship.
Nwo we're just waiting to see if Baby Colicchio is up for a quickfire challenge, having arrived just in time for the new Las Vegas-set season of Bravo's Top Chef, which kicks off Aug. 19.