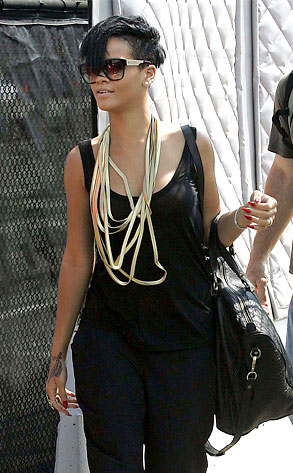 Fame Pictures
While Chris Brown has reportedly been making plans to appear on Larry King Live this week to talk about the Rihanna incident, the "Disturbia" songstress is keeping busy with some late night flirting on the East Coast.
RiRi hit Fabulous' Friday night performance at the AXE Lounge in the Hamptons with three girlfriends.
By the end of the evening, I'm told, Rihanna was smitten with the celebrity hotspot's doorman!
But he wasn't just any doorman. The dude is also a model.
"He's really hot," said one of the sources.
Rihanna, sources report, asked for his number on the way out.
Her rep declined to comment.