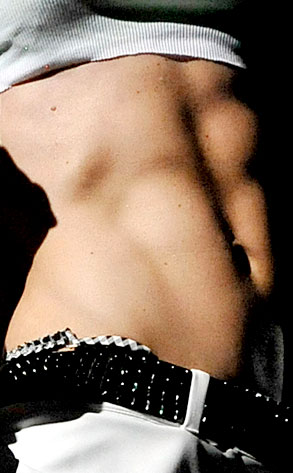 Kevin Winter /Getty Images for Rebel Waltz
This famous singer has two kids, but she's still managed to keep her abs in fighting form!
At a recent concert, the singer showed there's no doubt she's still got her rock-hard six-pack intact.
Think you know who this ripped torso belongs to? Find out after the jump...