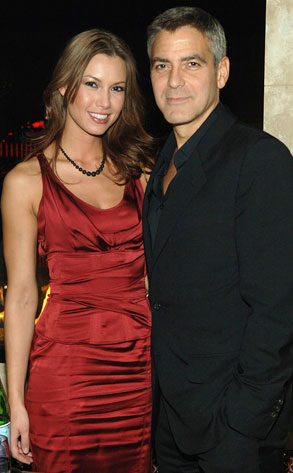 Courtesy of Palms Casino Resort
George Clooney has been spotted with another "girlfriend" over in Italy. New name (Elisabetta Canalis), but exact same type: brunette, thin, relatively unknown and many years his junior.
We dig the perpetual bachelor schtick as much as everyone else, but we would love to see Georgie mix it up a bit. Sure, there's the occasional blonde or superstar thrown in G.C.'s dating mix, but the silver, dimpled dude likes his girls dark but untainted.
So we're taking a look back at George's former flings and asking the question to you all: Where should he go from here? Ya dig him single and sexy, or should he settle down, already?