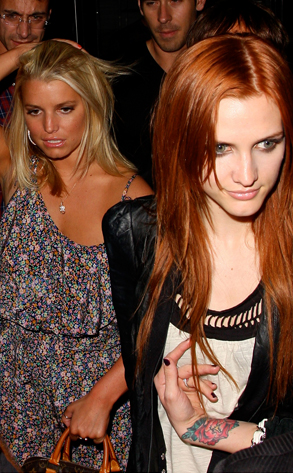 INFdaily.com
Jessica Simpson had a hot sushi date Saturday night...with her sister, Ashlee!
The Simpson sisters, along with seven other friends, hit Katsuya in Hollywood, where Jess seemed perfectly happy despite her recent split from Tony Romo.
The newly single singer sipped cucumber watermelon mojitos while the whole group noshed on rainbow and baked crab rolls.
She's also been keeping busy with her new lingerie line...