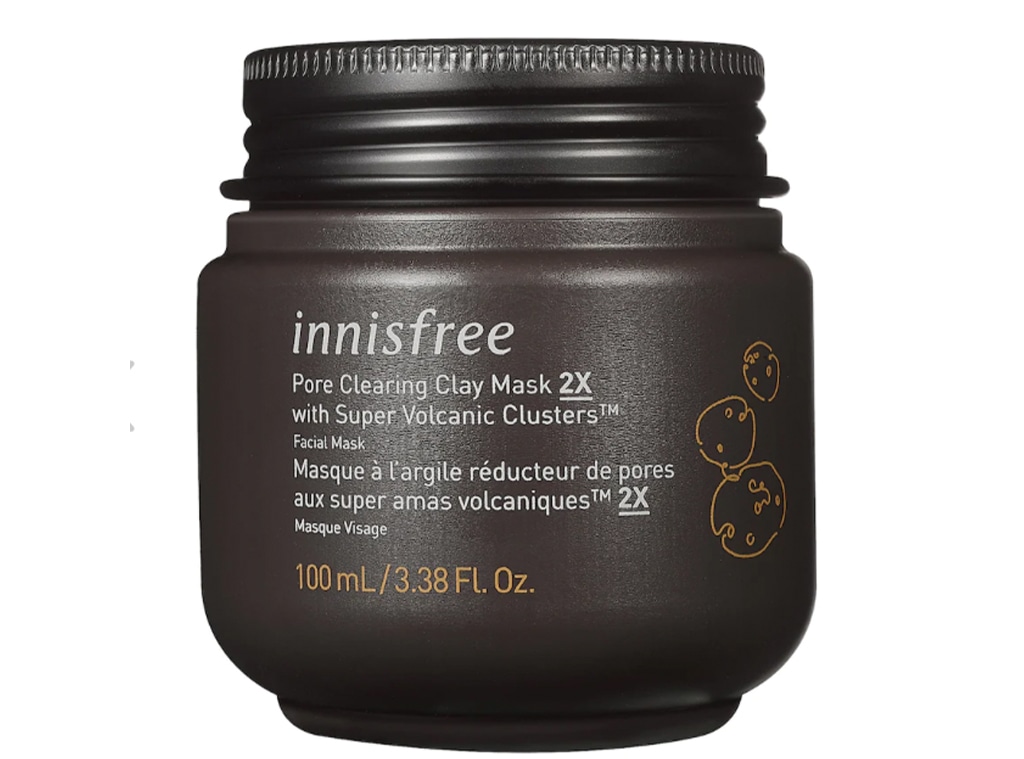 We independently selected these deals and products because we love them, and we think you might like them at these prices. E! has affiliate relationships, so we may get a commission if you purchase something through our links. Items are sold by the retailer, not E!. Prices are accurate as of publish time.
Hi, my name is Jenny, and I've struggled with large pores since puberty. I've always been pretty active from a young age, from figure skating in middle school, to swimming in high school, to being a regular gym rat in college— meaning that I sweat a lot on the daily, and my pores clog quite easily. I also love makeup (despite my lack of skill), and all of the above have created the perfect skin care storm for unwanted acne, sensitive skin and uneven facial texture that can't be fully hidden even with the most expensive foundation.
Long story short, large pores have kind of been the bane of my skin and beauty routines. I remember browsing through endless reviews, YouTube videos and more in hopes of finding a miracle product that would end my pore troubles, but the true answer came to me by way of a beauty sample I received in high school.
I was visiting family in South Korea, and of course, I had to pick up some K-beauty products. While buying some toner, I began conversing with the beauty consultant about my pores and all the problems they've been causing me. She kindly offered me a sample of the brand's pore-clearing clay mask that I had previously been unaware of, and while skeptical of the mask's promises, I nonetheless gratefully accepted the sample. Little did I know, this single packet of skin care would change my life.
innisfree Pore Clearing Clay Mask 2X With Super Volcanic Clusters
This deep-cleansing, creamy clay mask is formulated with absorbent Jeju Super Volcanic Clusters™ that helps draw excess oils and impurities from your pores, according to the brand. The mask also includes AHA, which gently exfoliate and remove dead skin cells from your face.
The innisfree mask, formulated with Jeju Super Volcanic Clusters™ and AHA, did absolute wonders in minimizing my pores and even helping to clear my blackheads even after one use. I immediately ordered a full-size container of the mask, and in many years since then, this mask has become a staple in my beauty routine.
Reviewers from Sephora, Amazon and innisfree also love this product's effectiveness, and multiple shoppers note that it's also gentle on sensitive skin. Read some of the rave reviews below, and get ready to take your beauty routine to the next level with this mask that will have you feeling like a pore-fessional.
Scroll below to see what some reviewers from Amazon, Sephora and innisfree said about the mask!
Sephora
"I am so obsessed with this clay mask. I have combo-oily, acne-prone skin and this is the first and only clay mask I have tried that didn't dry out my face and cause more harm than good. Every time I use it, my skin looks brighter and clearer and it has helped calm some acne-related irritation as well surprisingly. This is the only clay mask I will ever use now, it is so dependable and effective. You can't go wrong."
"Wow, I am pleasantly surprised at how well this mask worked! A small amount goes a long way, I barely made a dent in the bottle. The pores on my nose and chin are much smaller after one use last night. It made my face very smooth and noticed a significant decrease in sebum on the side of my nose in the creases. Very, very happy I purchased this mask!"
"I've tried so many things— pore strips, face washes and snail mucin. EVERYTHING possible for pores. My face would be fine but I'd always have sebum or black heads on my nose. This mask showed a difference within one use. Like a noticeable difference. Amazing mask!!"
Amazon
"I've used a lot of clay masks in the past but nothing compares to this mask. It's super easy to apply, spreads easy, and I love that it has a cooling affect when the mask is on your skin. The big thing for me is it doesn't dry out your skin!! Finally a clay mask that doesn't make your skin dry."
"Love this product and have been using it for years. A little bit goes a long way and the purchase will last quite a while and last long. My wife and I both use it on our "spa nights" at home. Great for keeping your skin clear and clean."
"I've always struggled with sensitive skin so I'm pretty picky with what products I use, but both the Innisfree mousse mask and clay mask have been great for me. The mousse mask is easier to spread around, but you definitely go through it faster. The clay mask is easy enough to spread around and the bottle lasts a long time. I've been using the clay mask twice a week for the last 2 years and and feel my pores have improved a lot. My skin is also less oily overall. As with all healthcare products, you have to keep consistent to see results, but this is one you definitely want to include!"
innisfree
"The soft texture makes it easy for applications. I love how smooth my face feels afterwards and I notice my pores are getting less visible after each application. I also noticed getting less breakouts during my periods."
"Just got my clay mask. I was a bit skeptical as to how well it would work at first. I just used it for the first time tonight though, and I am shocked at how nicely it cleaned up my nose! My nose was kind of causing problems for my self esteem, because it looked like I dumped pepper on it....but I am absolutely thrilled looking at it in the mirror. It really works! now! Thank you so much, and I look forward to buying more products in the future."
"Absolutely my favourite clay mask! It has a light, creamy texture that feels really nice and cooling on the skin. It's gentle enough that it doesn't dry out or hurt my skin, but also strong enough that with consistent use my face is noticeably smoother, clearer, and brighter. My skin honestly feels fresh, calm, and even immediately after use as well. Will be reordering this product once I run out!"
—Originally published March 17, 2023, at 3:00 a.m. PT