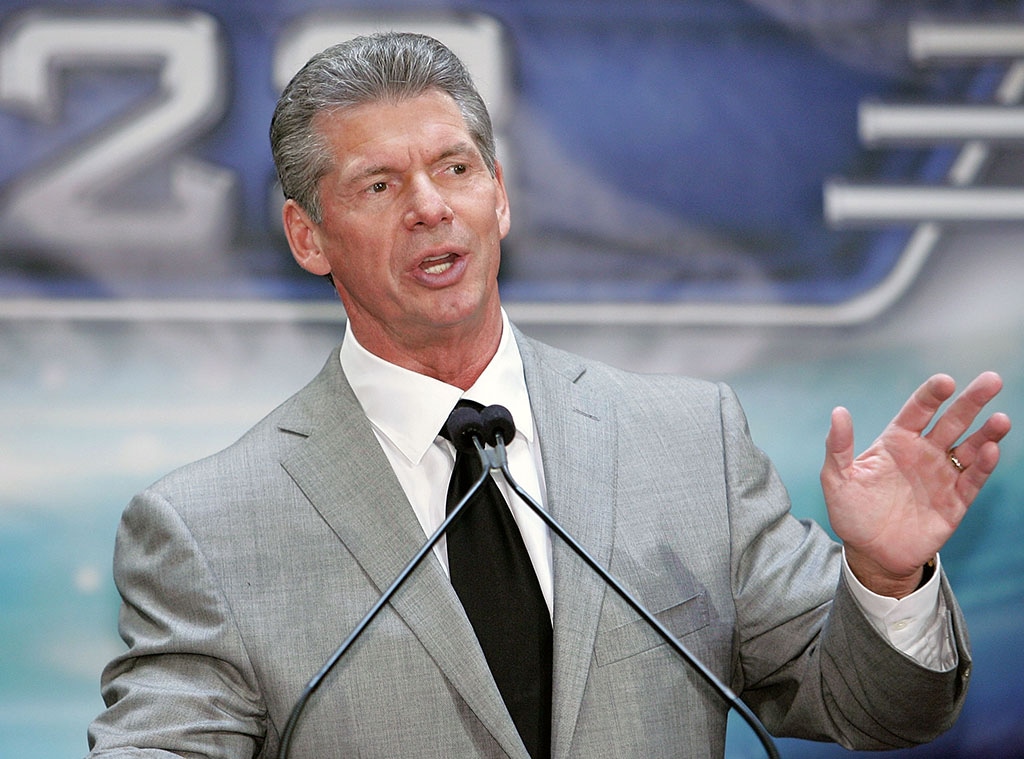 Bryan Bedder/Getty Images
Vincent McMahon has left his role as head of World Wrestling Entertainment.
On June 15, the Wall Street Journal, citing documents and people familiar with the matter, reported that the WWE board was investigating McMahon's alleged $3 million settlement that banned a female paralegal from discussing their alleged affair. 
Two days later, the company and its board announced in a press release obtained by E! News that McMahon—the chairman and CEO—has "voluntarily stepped back" from his roles until the investigation concludes.
WWE said a special committee of the board is "conducting an investigation into alleged misconduct" by McMahon as well as head of talent relations John Laurinaitis.
"McMahon will retain his role and responsibilities related to WWE's creative content during this period," the company said, "and remains committed to cooperating with the review underway."
In a statement, McMahon said, "I have pledged my complete cooperation to the investigation by the Special Committee, and I will do everything possible to support the investigation. I have also pledged to accept the findings and outcome of the investigation, whatever they are."
Since 1966, McMahon has been married to Linda McMahon, the former president and CEO of WWE who later served as a political administrator for former President Donald Trump.
Watch:
Daniel Bryan Breaks Down Seeing His Daughter Watch Him Wrestle
Amid his temporary exit, the WWE committee has named the couple's daughter, Stephanie McMahon, as interim CEO and chairwoman.
She said she is "committed to working with the Independent Directors to strengthen our culture and our Company; it is extremely important to me that we have a safe and collaborative workplace."
She added that she wants to do "everything in my power to help the Special Committee complete its work, including marshaling the cooperation of the entire company to assist in the completion of the investigation and to implement its findings."
The reality star, who previously served as Chief Brand Officer of WWE, has appeared in WWE Smackdown!, WWE Raw, WWE NXT, WrestleMania and more TV shows in the franchise. Married to wrestler Paul "Triple H" Levesque, she describes herself as an "occasional TV villain, philanthropist, public speaker, and fitness enthusiast" in her Instagram bio.
In its June 17 announcement, WWE said it has also brought in an independent legal counsel to help with an independent review, and it will also work with an "independent third-party to conduct a comprehensive review" of the company's culture and policies.