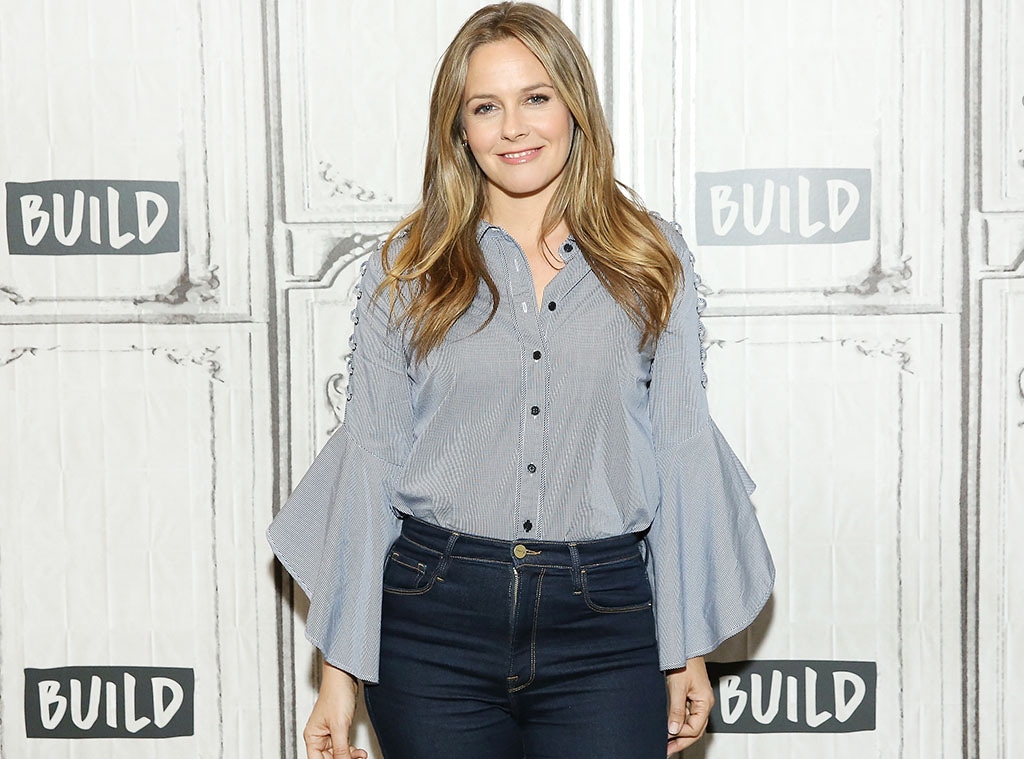 Monica Schipper/Getty Images
We interviewed Alicia Silverstone because we think you'll like her picks at these prices. E! has affiliate relationships, so we may get a commission if you purchase something through our links. Items are sold by the retailer, not E!. Prices are accurate as of publish time.
The kitchen is such a special place in many homes. Alicia Silverstone explained, "The kitchen is the heart of your home.  It is where you nourish your family and get all the energy you need to be your best self.  Your kitchen is your medicine cabinet, and it is the most important room, because it's where you make decisions about your wellness. It can also be a meditative space which does wonders for your mind, body, and soul." The iHeartMedia The Real Heal podcast host shared her must-shop kitchen essentials in an interview with E! readers.
From game-changing gadgets, to environmentally conscious must-haves, Alicia's picks are incredibly useful and budget-friendly. If you want to turn your kitchen into your favorite room in the house, check out Alicia's product recommendations. 
Alicia Silverstone's Kitchen Must-Haves
Norpro Stainless Steel Scraper/Chopper
"This is a tool that makes me very happy!"
This stainless steel scraper/chopper has 5,100+ 5-star Amazon reviews.
Zulay Metal 2-In-1 Lemon Lime Squeezer- Hand Juicer L
"Another tool I love, as I am always integrating lemons into my diet."
This lemon squeezer is available in six colors and it has 27,600+ 5-star Amazon reviews.
Global NI Asian Chef's Knife
"A good knife is a very important piece of equipment to invest in, my favorite brand is Global NI."
Marley's Monsters Organic UNpaper Towels
"I don't use paper towels but instead some cute vintage hand towels, or good organic cotton/hemp towels."
Brita Basic Faucet Water Filter System, White, 1 Count
"Clean drinking and bathing water is the foundation to good health! If installing a water filter in your home is out of your budget, check out this article from my website for other ways to get clean water in your home."
This filter has 10,000+ 5-star Amazon reviews. 
Probttl 32 Oz Borosilicate Glass Water Bottles With Time Marker Reminder Quotes, Leak Proof Reusable BPA Free
"I reuse glass water bottles indefinitely, I fill them with house filtered water instead of buying plastic water bottles."
This water bottle comes in eight colors and has 2,000+ 5-star Amazon reviews.
The Kind Diet: A Simple Guide to Feeling Great, Losing Weight, and Saving the Planet Hardcover by Alicia Silverstone
"My first book and a New York Times best-seller, is filled with tons of advice and my absolute favorite vegan recipes!"
Eden Ume Plum Vinegar- 3 Pack
"This is a secret weapon ingredient that not enough people know about. In The Kind Diet there are so many recipes where I use Umeboshi plum vinegar, it makes greens so delicious with a little lemon and a little flaxseed oil but, go easy, because it's salty so a little goes a long way! I dare any kid to try my baby bok choy drizzled with umeboshi plum vinaigrette and not fall in love with greens."
Barlean's Fresh Flaxseed Oil
"It's high in Omega-3, jam packed with lots of health benefits, and is insanely delicious! Try adding it to oatmeal, the combination of flaxseed and maple syrup is just divine for a buttery sweet taste. I'm a huge fan of using it for flavor, for a culinary delight!"
This flaxseed oil has 5,100+ 5-star Amazon reviews.
Azure Market Organics Beans
"Adzuki and black beans, nuts, seeds, and whole grains (like brown rice and quinoa) are great sources of protein and amino acids. We eat a lot of beans in our house so we get big portions from Azure Market Organics, a wonderful farm in Oregon that makes drop offs in Los Angeles every month. Getting it in bulk is better for the environment and for the wallet!"
Vegetables
"Healing and blood cleansing greens like dino kale, baby bok choy, collards, watercress, seaweed, which are packed with a host of great things like vitamin B9, vitamin k, folate, calcium and iron and I always keep red onion in the house. Also, I love cultured fermented veggies - to spice up any dish and to provide a little probiotic power!"