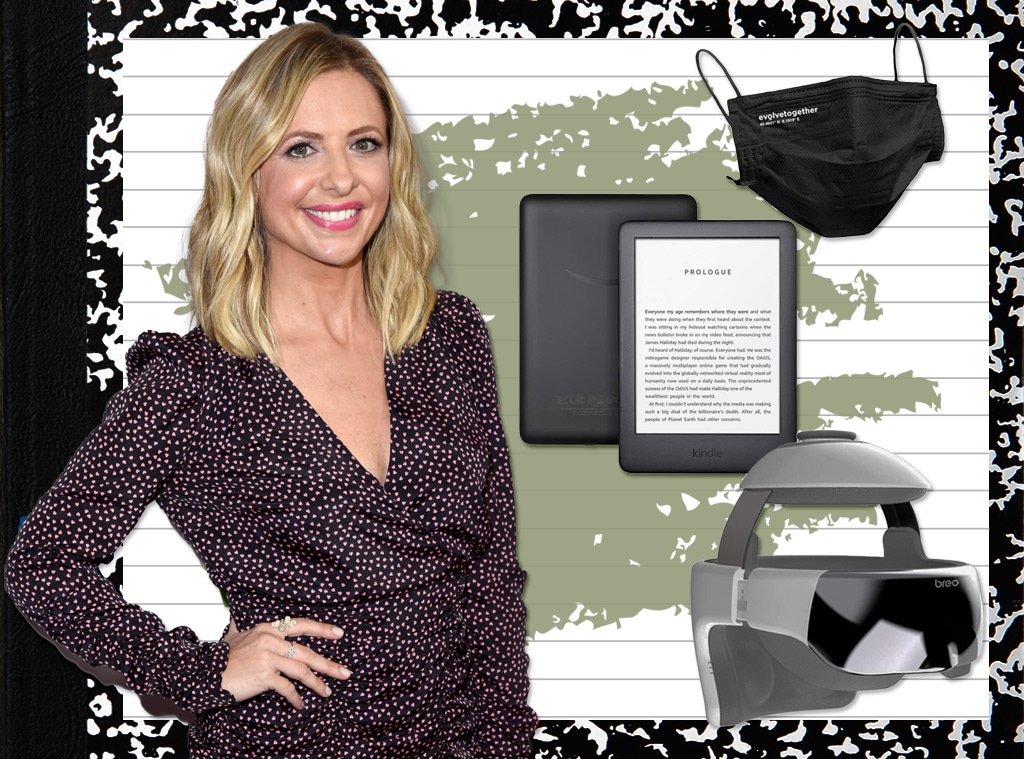 We interviewed Sarah Michelle Gellar because we think you'll like her picks. Some of the products shown are from a brand Sarah is paid to endorse. E! has affiliate relationships, so we may get a commission if you purchase something through our links. Items are sold by the retailer, not E!.
Whether you're heading back to the classroom or learning remotely from the comfort of your own home, the school year is right around the corner. That means adjusting to a new routine, buying some school supplies, and getting into the best mindset for success. If that sounds like a tall order, let Sarah Michelle Gellar help you out. She's our first E! Back to School guest editor. 
She already shared her favorite school memories and other insights with E! readers. Now, the Buffy the Vampire Slayer alum is divulging her picks for products that will help parents and students feel prepared for the upcoming school year. Keep on scrolling to see Sarah's must-haves and why she chose each item.
Kindle with a Built-in Front Light
"I finally got one and it's a game changer for a book lover like me," the actress shared.
This Kindle model has 29,600+ 5-star reviews from Amazon shoppers.
Evolvetogether Face Masks- Set of 30
Olive & June Manicure System
The mother of two said, "This set has everything you need to do your nails at home, which we all learned to do during quarantine. It's been fun to do them with my daughter (and try to convince my son)."
Natureofthings Restorative Floral Bath
"Now that the kids will head to bed earlier, I'll still have plenty of time to stay away and enjoy my bath with a good book to restore myself," she shared.
IXL Math
Sarah uses IXL Math, explaining, "Freddie and I need to help the kids with their homework and it's hard and I barely remember anything from learning it the first time."
Breo iDream3 Rechargeable Head Massager with Air Pressure Acupoint Massage
Sarah has this head massager "for all the headaches that come with helping with homework."
Yellow Tail Pure Bright Sauvignon Blanc
"After all that homework, I want to lighten things up a little with a great glass of wine. Yellow Tail Pure Bright is refreshing and full of flavor, but lower in calories and alcohol than regular wine."
Melinda Maria Gray Licorice Enamel Ring
Sarah shared, "Melinda Maria is such a fun jewelry designer. I'm currently obsessed with her rings that remind me of the gummy bracelets I used to love as a kid."
If you're looking for more celeb product recommendations, check out the most-shopped July 2021 picks from Jennifer Aniston, Alicia Keys, Reese Witherspoon, and more.