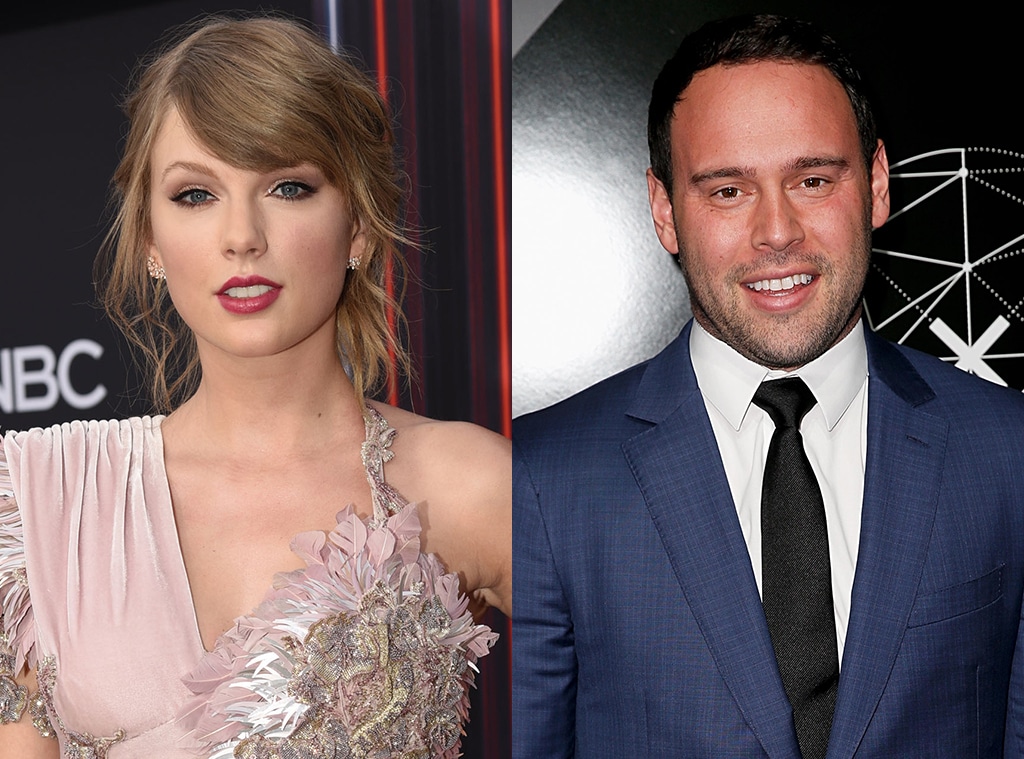 Getty Images
Scooter Braun can't seem to shake off this controversial deal.
Back in November 2020, the music producer made headlines after he reportedly sold Big Machine Label Group, which includes the master rights for Taylor Swift's first six albums. According to the Grammy winner, she hoped to make a deal with Scooter to regain ownership of her masters. Ultimately, however, an agreement was never reached.
In a new interview with Variety published on June 23, Scooter was asked how he views the situation today and his answer may surprise you.
"I regret and it makes me sad that Taylor had that reaction to the deal," he shared with the publication. "All of what happened has been very confusing and not based on anything factual. I don't know what story she was told. I asked for her to sit down with me several times, but she refused."
Scooter continued, "I offered to sell her the catalog back and went under NDA, but her team refused. It all seems very unfortunate. Open communication is important and can lead to understanding."
According to the music mogul, he was able to briefly meet Taylor three or four times in the past. He described the interactions as "really friendly and kind."
"I find her to be an incredibly talented artist ," he continued, "and wish her nothing but the best."
Watch:
Taylor Swift Speaks Out After Scooter Braun's $300M Masters Sale
While Taylor hasn't publicly commented on Scooter's latest interview, she previously addressed the situation in a letter to her fans on social media.
"A few weeks ago, my team received a letter from a private equity company called Shamrock Holdings, letting us know that they had bought 100% of my music, videos, and album art from Scooter Braun," Taylor shared back in November 2020. "This was the second time my music has been sold without my knowledge. The letter told me that they wanted to reach out before the sale to let me know, but that Scooter Braun had required that they make no contact with me or my team, or the deal would be off."
The music superstar added, "As soon as we started communication with Shamrock, I learned that under their terms Scooter Braun will continue to profit off my old musical catalogue for many years. I was hopeful and open to the possibility of a partnership with Shamrock, but Scooter's participation is a non-starter for me."
Taylor also accused Scooter's team of wanting her to sign an "ironclad NDA stating I would never say another word about Scooter Braun unless it was positive, before we could even look at the financial records of BMLG. So I would have to sign a document that would silence me forever before I could even have a chance to bid on my own work."
Through it all, Taylor has continued to delight fans with new music including the release of folklore and evermore in 2020. And earlier this month, the artist announced she would be releasing a re-recorded album of Red on November 19. 
"I have recently begun re-recording my older music and it has already proven to be both exciting and creatively fulfilling," Taylor previously announced. "I have plenty of surprises in store. I want to thank you guys for supporting me through this ongoing saga, and I can't wait for you to hear what I've been dreaming up."