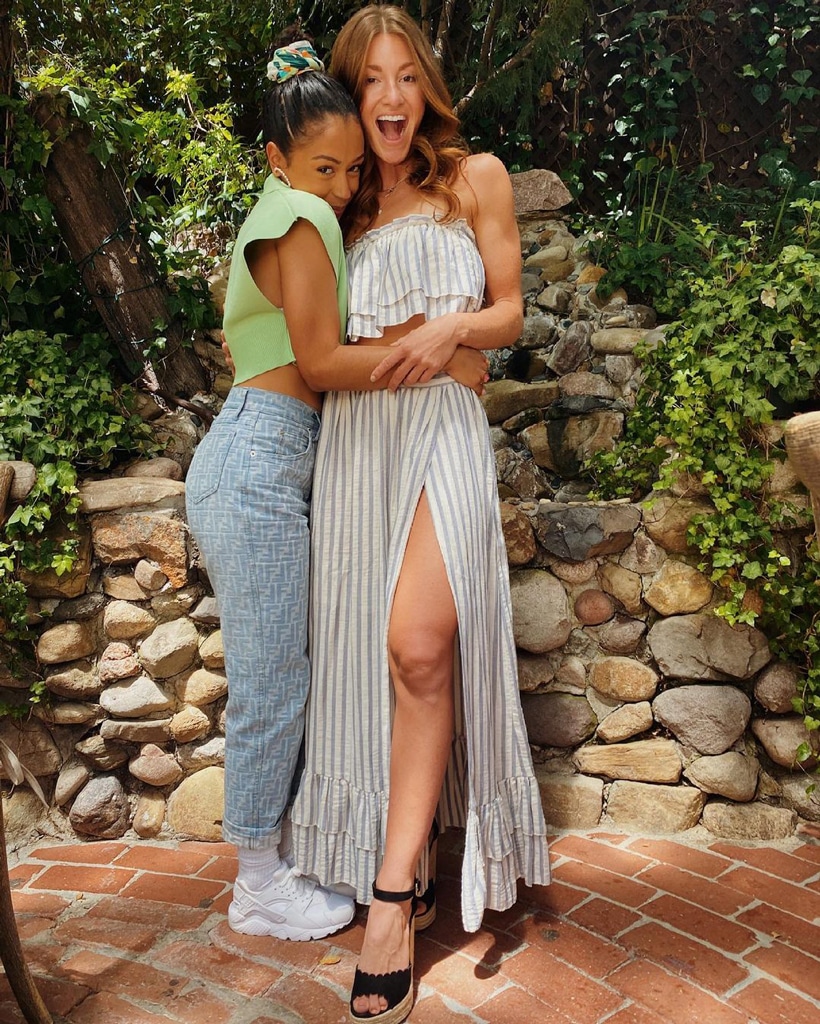 Instagram
BFFs or something more? That's what fans were asking themselves after Liza Koshy wished her trainer a happy birthday on Instagram.
What was likely meant to be a straightforward message quickly became dissected by social media users, who were surprised to see the YouTube star call Jenna Willis her "baby" in the sweet post on Thursday, June 17.
Fans were startled because the seemingly single Liza remarked, "i can't wait to see you at the end of the aisle one day..." She then wrote, "i just have no idea which role you'll play."
The Players actress included a carousel of photos that showed the friends dirt biking on sand dunes, dressing up in costumes and hugging on their various vacations.
Liza, 25, then clarified that her wedding reference wasn't about them getting married to each other, but rather about Jenna being her "hot bridesmaid" down the line. She asked, "how about my officiant? flower girl? usher? the ridic hot bridesmaid that effortlessly shows up the bride? regardless, you know you'll be there. check your inbox for the paperless e-vite to my non-existent wedding."
If you're still confused about their dynamic, Liza's rep is here to set the record straight, telling E! News, "Liza and Jenna are not dating. Jenna is Liza's best friend and personal trainer." 
Fans desperately needed that clarity, with one user writing, "WAIT WHAT-" and another saying, "I missed a chapter." Some wondered if Liza was coming out, as presumptive fans posted rainbow Pride flag emojis. "okay imma be honest, i cant tell if you two are dating or not," another user wrote. But the mystery has now been solved!
Other celebs celebrated the duo's friendship in the comments section. YouTuber Lauren Riihimaki said, "MY HEART" while Orange is the New Black's Kimiko Glenn wrote, "i. love. u. two. [crying emoji]."
Liza previously dated content creator David Dobrik until 2018.