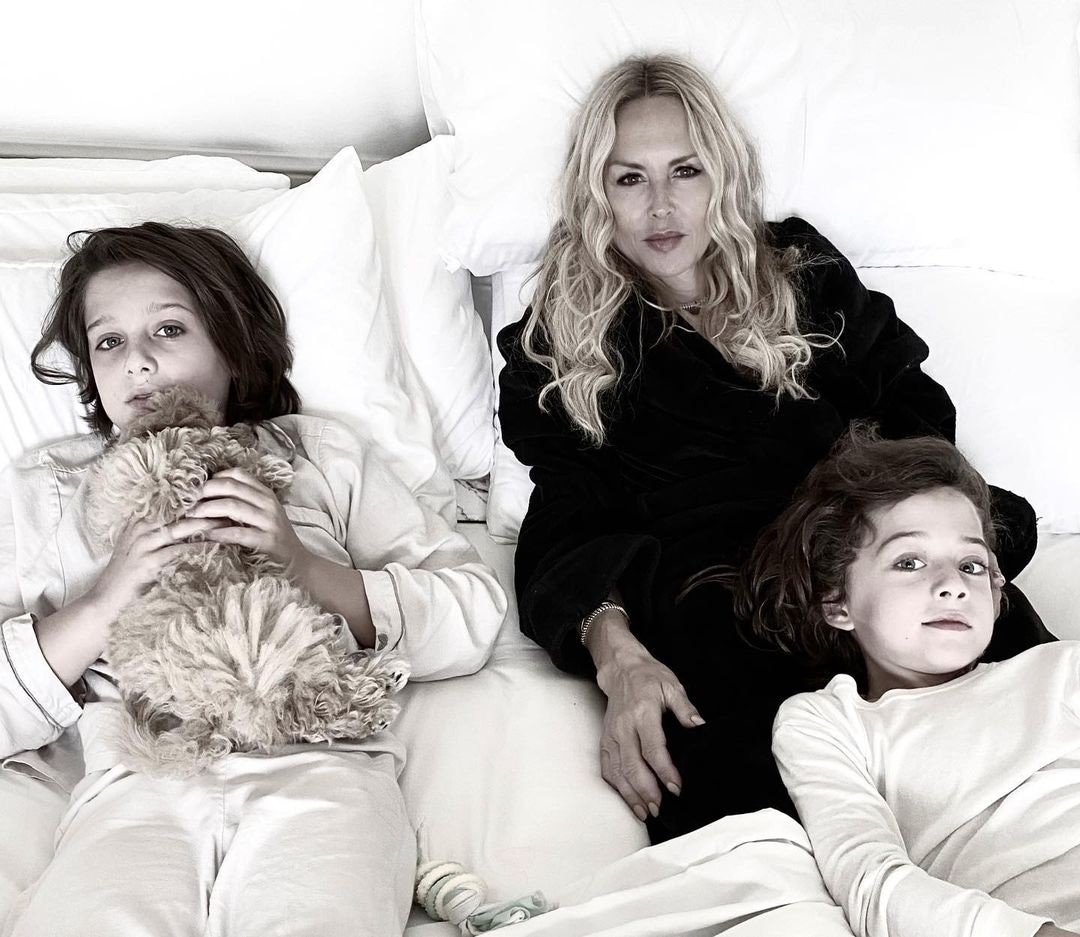 Instagram
Rachel Zoe is in awe of her son's recovery.
Back in December, the fashion designer experienced every parent's nightmare when her son Skyler was hospitalized following a 40-foot fall from a ski lift.
But as the school year comes to a close and the summer season begins, Rachel is happy to report that her 10-year-old son is doing better—even if mom is still shook.
"He's great, we're scarred forever," Rachel exclusively told E! News. "For sure we'll never get on a chairlift or look at one the same way. I'm not sure he will either, but I hope he does. He's the bravest little human I've ever met, way braver than his parents. Thank God he is unscathed."
The Works For Us podcast co-host added, "He is also emotionally fine and that's really what I was, I mean, obviously more worried about the physical. And once we knew that he was okay, and even for those few days, that whole couple weeks after actually I just kept staring at him because I was like, are we going to find something else? Is there a residual something, did he hurt his back or his neck?" 
According to Rachel, the whole recovery can be described as an "actual miracle" after a man close by came to the aid of Skyler by grabbing a mat and placing it under where he thought Skyler would fall. To this day, the individual is "a friend for life and a guardian angel."
"He's a dad, he has teenage kids and he works for the Aspen Art Museum actually and knows some people I know," Rachel explained. "He saved my son's life. I mean, he literally saved my son's life."
With Skyler and his younger brother Kaius, 7, doing well, Rachel had a reason to celebrate as she launched her CURATEUR summer curation box on Thursday, May 20.
Joined by close friends, the mother of two dressed to impress for a safe cocktail party at The Pendry West Hollywood. And while Rachel was thrilled to sparkle and shine in a designer dress, she knows fashion has changed because of the pandemic. 
"I think there will be people that will stay casual forever because they know that they can," she noted. "They've seen the other side, that they can look equally as cute in a great pair of lounge pants and a comfy shirt and a cute pair of slides and do their job just as well and accept it just as much and be as cool. And then I think there's going to be the people that literally, at their core, love to dress up. And I think those people will be the people that get back into sequins and gowns and cocktail dresses for no reason at all."
Regardless of your preference, Rachel hopes her CURATEUR summer box will offer inspiration to customers looking for clever and unique gifts. 
"All I'm honestly ever thinking about is what does she want that she doesn't know she wants?" Rachel explained. "What will she wear in her life, right now, when she opens it…And if it's not something she thinks she could ever wear, but she likes it, give it to her sister, give it to her best friend, give it to her daughter. That's sort of the spirit of CURATEUR."