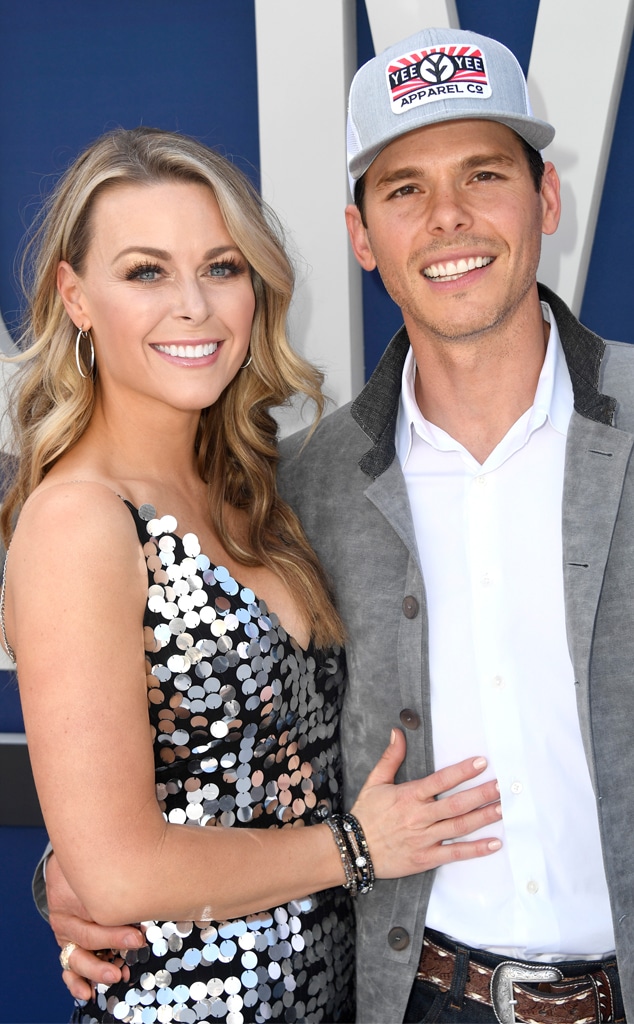 Frazer Harrison/ACMA2019/Getty Images for ACM
Granger Smith and his pregnant wife Amber Smith are revealing the name of their baby boy.
The couple, who are expecting a little one in three months, shared the moniker in a YouTube video on May 11. As a tribute to their late son River Kelly Smith, who died in a tragic drowning accident at the age of 3 in 2019, Granger and Amber have decided to name their baby Maverick Beckham Smith.
In terms of the first name, Amber explained it was important to her to have it include the letters R, I and V in honor of Riv.
"We went back and forth with, 'Should we do middle name Kelly or middle name River or any of that?'" she said. "I wanted Riv to be a part of it, of his first name. I wanted this baby to have his own identity. And I didn't want him to be so tied to River, but I did want him to have a little piece of his brother in his name."
However, the proud mom admitted finding a name that included all of these letters wasn't easy. Had they been expecting a girl, she said, the parents would have chosen Everleigh. But once they learned a little boy is on the way, they found the name Maverick and fell in love with the moniker. In fact, Amber said they've already started calling the child Mav and Mavi for short. 
As Granger put it, "He'll forever be connected to his brother, his big brother Riv…so it's important that his name is, too."
As for the middle name Beckham, the country music singer explained it essentially means "home by the river."
"'Ham' means home," he shared, "and 'Beck' means creek or stream or river."
Watch:
Necessary Realness: It's a Celebrity Baby Boom!
Granger and Amber, who are also parents to daughter London and son Lincoln, announced her pregnancy in March by sharing a video in which they sent a message to River.
"Sweet Riv, because of the beautiful life you lived, we are forever changed and we will continue honoring your big, little legacy until we come home to you," Amber wrote in part of an Instagram post. "To God we give all the glory and we can't wait to meet our new little boy August 2021."