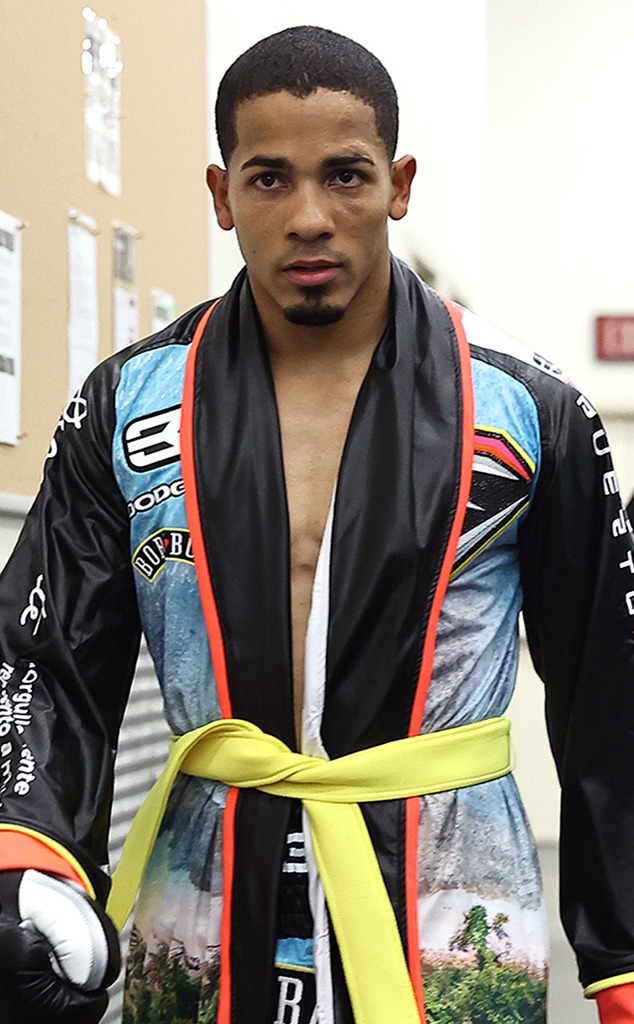 Mikey Williams/Top Rank via Getty Images
Lightweight boxer Félix Verdejo is facing federal charges stemming from the death of a pregnant woman and her unborn baby.
According to a criminal complaint obtained by E! News, the professional athlete is charged with kidnapping resulting in death, carjacking resulting in death and the killing of an unborn child.
According to the courts, the charges in the complaint carry a maximum possible penalty of death. As of press time, no decision has been made to pursue or not to pursue the death penalty.
Back on April 29, a pregnant woman named Keishla Rodriguez was reported missing to Puerto Rico police. On May 1, her lifeless body was recovered by police in the San Jose Lagoon. 
A criminal complaint filed by the FBI accuses Verdejo of punching Rodriguez in the face and injecting her with a syringe filled with an unidentified substance. The complaint goes on to allege that the athlete then bound her arms and feet with wire and tied a heavy block to her before throwing her off a bridge.
The complaint stated that Verdejo proceeded to shoot at Rodriguez's body as he stood on the bridge. The complaint also claimed an unidentified witness helped Verdejo kidnap and kill Rodriguez.
Watch:
In Memoriam: Fallen Stars of 2020
E! News has reached out to Verdejo's attorneys for comment and has not heard back. A date for Verdejo's next hearing has yet to be announced. A judge ruled he will be held without bail.
Top Rank, a boxing promotional company that has helped promote Verdejo since he turned pro in 2012, released a statement over the weekend. "Top Rank's thoughts and prayers are with Keishla Marlen Rodriguez Ortiz's family and friends, and with all those in mourning," the statement read via ESPN. "We are deeply disturbed by the news reports, and we will continue to monitor developments in the case as it progresses."
As of May 3, Verdejo's fighter page was no longer on the Top Rank website.
In addition to being a professional boxer, Verdejo also holds the title of former Olympian after representing Puerto Rico in the 2012 summer games.
Rodriguez's mother Keila Ortiz told reporters that her daughter called on April 29 and told her that Verdejo was coming to her house to see the results of a pregnancy test.
According to the criminal complaint filed by the FBI, Rodriguez told Verjedo that she was pregnant with his child based on a pregnancy test. The complaint went on to state that the boxer, who is married to Eliz Marie Santiago Sierra, contacted Rodriguez and arranged to meet near her residence before the alleged crime occurred.