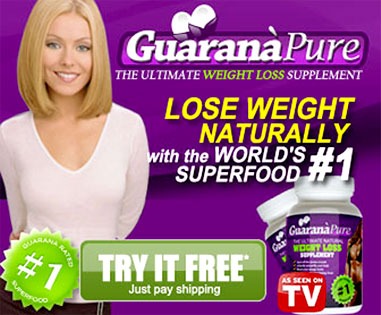 beemediagroup.org
Kelly Ripa isn't suing mad—at least not yet.
The Regis & Kelly cohost has sicced her lawyers on an Internet-based company that sells Guaranà weight-loss products for allegedly using her name and likeness without permission in a series of ads.
"Kelly's attorney did not file a lawsuit. A lawsuit was only threatened," Stan Rosenfield, a spokesman for Ripa, tells E! News. "A cease and desist letter was sent on behalf of Kelly."
The rep added that Regis Philbin's sidekick has "never used or received the product," nor had she even heard of it until informed of the ads.
Ripa's threat of legal action comes after the weight-loss firm purportedly misled customers not only by suggesting the former All My Children star endorsed Guaranà but also by taking people's money and failing to deliver the goods.
The cease and desist letter ordered the company to remove Ripa's name and image from all ads, Websites and blogs or suffer the legal consequences.
A rep for Guaranà could not be reached for comment.