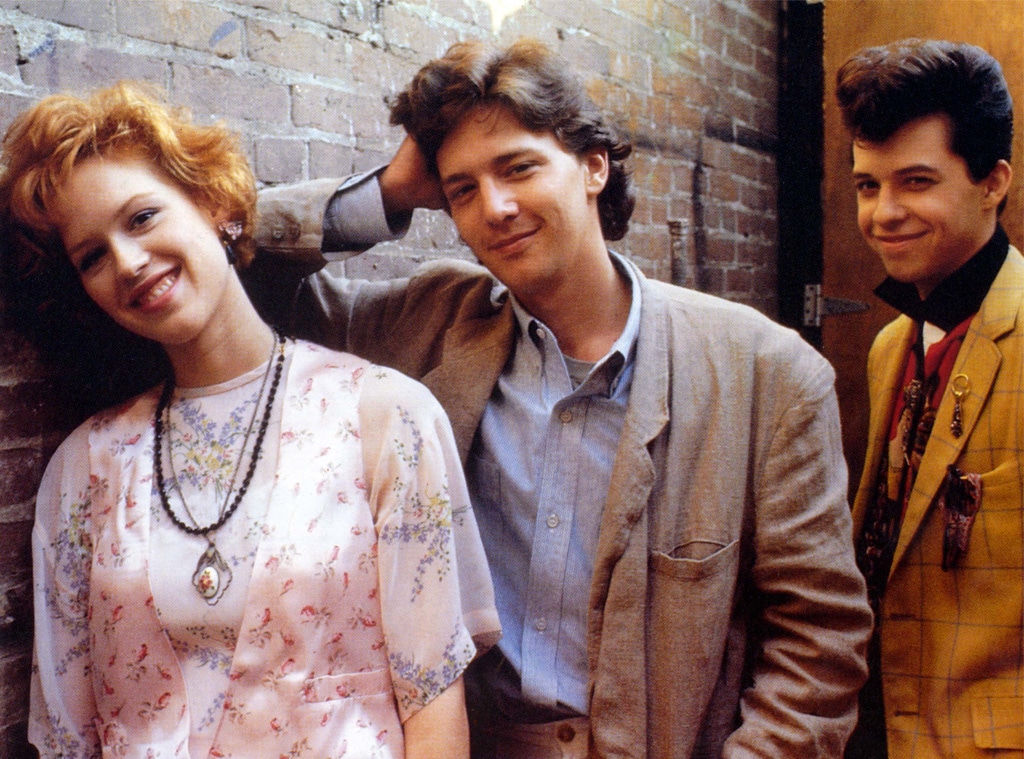 Moviestore/Shutterstock
 Justice for the Duckman!
We don't know if you're emotionally ready for this, but Feb. 28 marks the 35th anniversary of Pretty in Pink, the late John Hughes' seminal coming-of-age romantic drama. Starring the iconic filmmaker's then go-to leading lady Molly Ringwald, Andrew McCarthy and Jon Cryer, the Brat Pack teen flick was a Romeo and Juliet-esque story about Ringwald's Andie, a quirky girl "from the wrong side of the tracks," who ends up with a preppy guy named Blane (McCarthy), because yes, that's a name, not an appliance. 
Pretty in Pink delivered one of the '80s most epic love triangles, plus music and costumes that would go on to define the decade and a generation. But the making of the Howard Deutch-directed movie was anything but pretty. McCarthy and Cryer were far from being the first choice for their respective roles, two of the leads "hated" each other and the original ending earned literal boos from test audiences. 
To properly celebrate its 35th anniversary, check out 25 behind-the-scenes facts you might not know about Pretty in Pink, including the iconic line that was ad-libbed by Cryer and how Ringwald really felt about that pink prom dress. Spoiler alert: It was anything but volcanic.