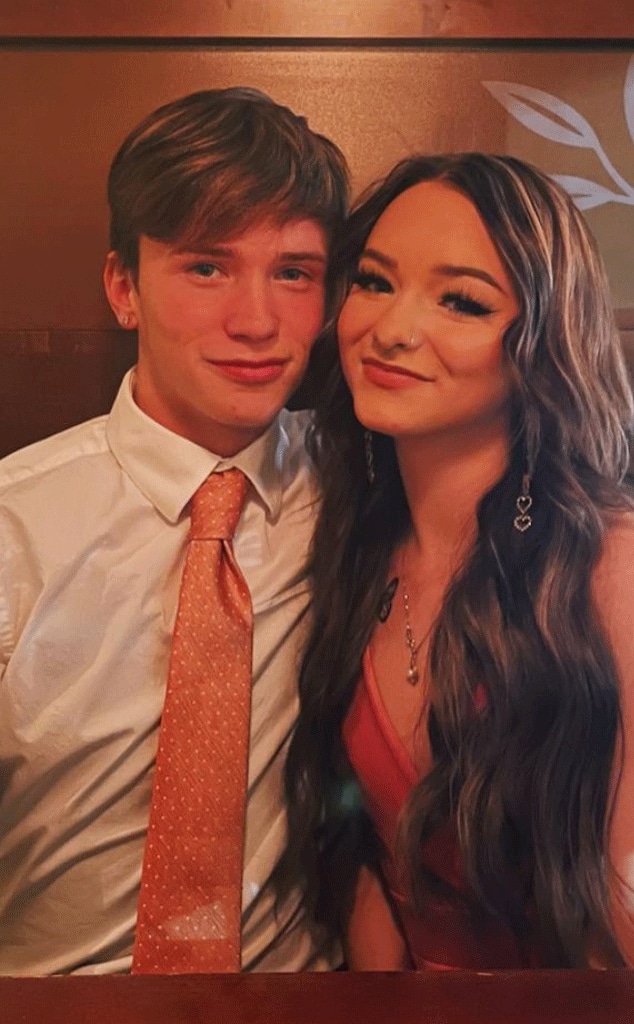 Instagram
Zoe LaVerne is setting the record straight.
After announcing her pregnancy on Instagram, the 19-year-old TikTok star confirmed her 20-year-old boyfriend Dawson Day is the father of her child.
According to The Daily Mail, Zoe kissed a 13-year-old fan named Connor in 2020 and later posted a video in which she denied grooming him and acknowledged "the age is a bad thing."
"Yes, it's wrong. Yes, it's not good," she said at the time, per the outlet. "We both realized that and we stopped."
After she posted pictures of two positive pregnancy tests on Feb. 22, followers began questioning the paternity. But Zoe made it clear that Dawson is the dad.
"This is the father of my child. Stop saying other wise [sic]. How would that even make any kind of since [sic]?" she wrote on Instagram Stories alongside a photo of herself with Dawson. "Connor is 13. Nothing else happened besides a kiss. Stay in ur own business."
She also praised Dawson. "You are going to be such a great daddy!! I love you so much!" she wrote in a separate Instagram post. "Thank you for changing my life so much and making me the happiest girl on earth."
Dawson, who has been dating Zoe for three months, also noted the couple "couldn't be happier." 
"For the idiots talking s--t I am the father," he wrote on Instagram. "Zoe and Connor didn't do anything to have a baby. That's impossible. And if you have nothing nice to say, don't say anything at all. That's disgusting and a real low blow to talk s--t ab an unborn child. It's sickening. Please send positive vibes only!"
Watch:
Most Viral TikToks of 2020: VidBits
Later on, Zoe clapped back at followers questioning her pregnancy tests. "They're very much real," she wrote on Instagram Stories. "If y'all want me to piss on another one while live lmk since ur so interested." 
She also addressed the kind of comments she's been receiving. "The amount of people that have the guts to talk s--t about an unborn child is so upsetting and heartbreaking," she stated. "Really shows the generation we are in..and how a lot of you weren't raised very right!!"