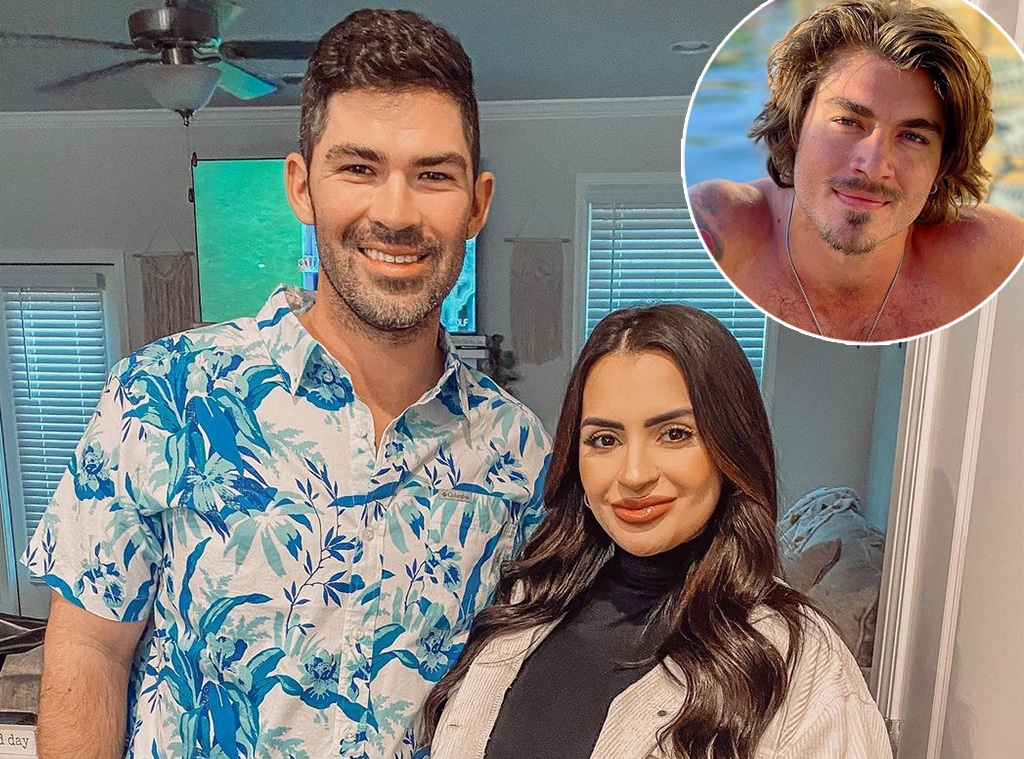 Instagram
It's about to be a major season of change for Nilsa Prowant.
The past year has been filled with growth for the Floribama Shore star. Just one month after losing her father, Nilsa learned she was expecting her first child with Gus Gazada. And just a couple of weeks later, the MTV reality star announced she was engaged.
To top it all off, she wanted to share all the news with her co-stars including ex-fling Gus Smyrnios. Before you picture an uncomfortable moment, Nilsa said that just wasn't the case.
"Gus and I never actually dated. We hooked up twice," she exclusively told E! News. "I know it may seem like we're exes or whatever but we hooked up twice. We did have feelings for each other for a short period of time, but I don't think it was awkward at all."
Nilsa continued, "Him and my Gus, in between filming season three and four, we had all hung out in groups frequently. We spent Easter together. We vacationed to visit Codi [Butts] together. We went to dinner with Gus from the show's parents so there were quite a few times that we were all hanging out together."
In other words, just call it one unique, modern Floribama Shore family. As Nilsa shared, "I think they are all pretty excited and I feel like they are in it with me."
Watch:
E!'s Famous Reality TV Families: Where Are They Now?
During the new season of Floribama Shore, the cast will say goodbye to Florida and instead, head to remote locations in both Montana and Lake Havasu, Arizona. While COVID-19 brought uncertainty to the group, Nilsa explained that her pregnancy came at the right time. 
"I think it was great timing for me," she explained to E! News. "I lost my father two months before we started filming and then a month after I lost my father, I found out I was pregnant. It was a light I needed and it was God saying, 'I'm not going to take away something without giving you something in return.'"
Today, Nilsa says she's "so excited" to become a mom with a man who loves her unconditionally. And instead of worrying about a wedding, the couple is simply enjoying their time together before the arrival of their son named Gray. 
"We would love to share our wedding with all the viewers so hopefully that is something we can do," Nilsa shared. "The only planning I've done so far is I know I'm going to get hammered at my wedding. I'm going to have a good time and two of my castmates might or might not be in the wedding party. They don't know it yet, but hopefully they say yes."
The business owner added, "I'm so grateful and excited that I'm going to become a mom. I'm going to marry my soulmate, my best friend and we're going to make this family whole. I get to have a family of my own. My dad would be so happy with how my life is going."
Floribama Shore returns with all-new episodes Thursday, Feb. 25 at 9 p.m. only on MTV.