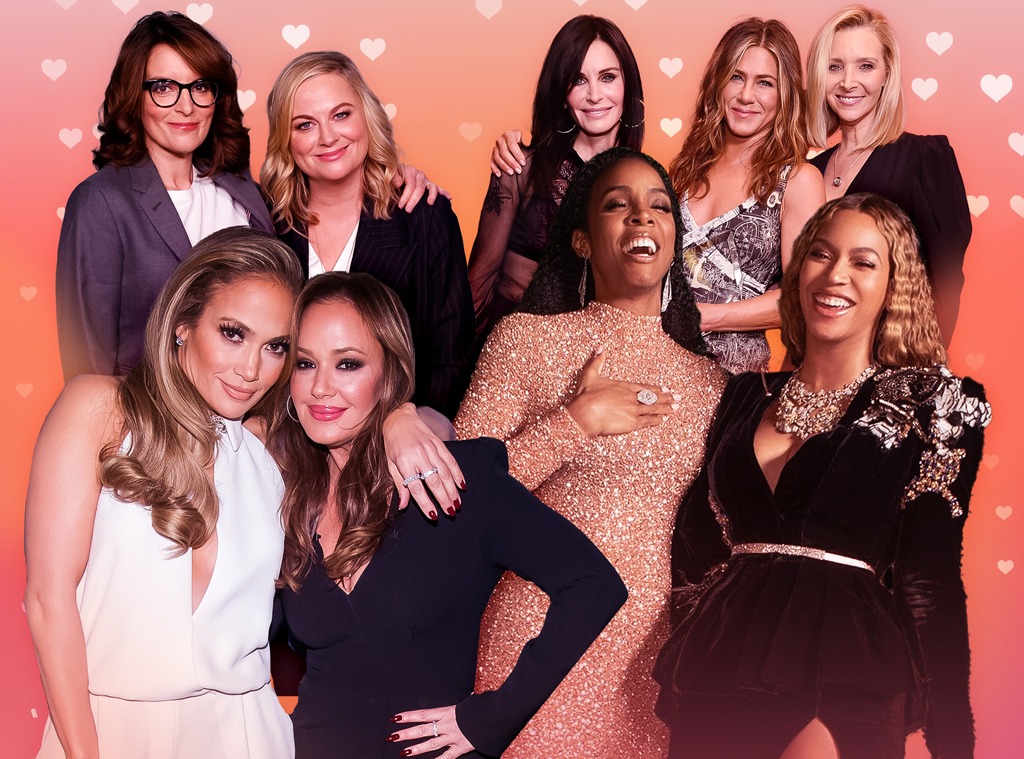 Instagram; Getty Images/E! Illustration
Whether you're single, just starting to date a maybe-special someone (or someones, we don't judge), decidedly off the market or have been married for years this Valentine's Day weekend...
It doesn't matter one bit, because everyone can celebrate Galentine's Day!
Somehow all of history occurred before Parks and Recreation gave Feb. 13 its true purpose: Namely, a holiday by the gals, for the gals, to honor friendships between gals. Which, in case you hadn't noticed, have been known to produce some of the most powerful bonds of all.
And even though this Galentine's Day may be more about Zoom brunch and catching up over FaceTime than in-person revelry, the spirit remains the same.
Talking to LAist in 2019, series co-creator Michael Schur, who wrote the 2010 episode "Galentine's Day," called it the "perfect Leslie Knope idea, because the idea was, the day beforehand, let's eliminate the romantic aspect of it—because it's exclusionary to people who aren't in romances—and say, there isn't a day set aside where we just celebrate friendships, especially female friendships. And so she just took it upon herself to do that."
Amy Poehler, whose infectious enthusiasm playing Leslie, devoted public servant and ultra-supportive bestie to Rashida Jones' Ann, made us all want to be a little bit better on the job and in our relationships, explained, "I love that the show celebrated female friendship in such a pure way. Leslie and Ann were always on each other's team. They shared a deep connection and never gave up on each other, even knowing how different they were."
And while we can't all have the exact equivalent of a Leslie Knope in our life, profusely praising our beauty and always picking out the perfect gift, we'll still take our unscripted friendships straight to the bank.
Watch:
5 Celebrity Besties We Stan This Galentine's Day
So whether romance is in the cards tomorrow or not, honoring our BFFs (today or any day) can also provide an incomparable dose of the warm fuzzies. 
To kick off your Galentine's Day, here are some of the famous friendships that never fail to remind us that having gal pals is often all you need.
Watch "Galentine's Day" and all the rest of Parks and Recreation, now streaming on Peacock
(E! and Peacock are both members of the NBCUniversal family)