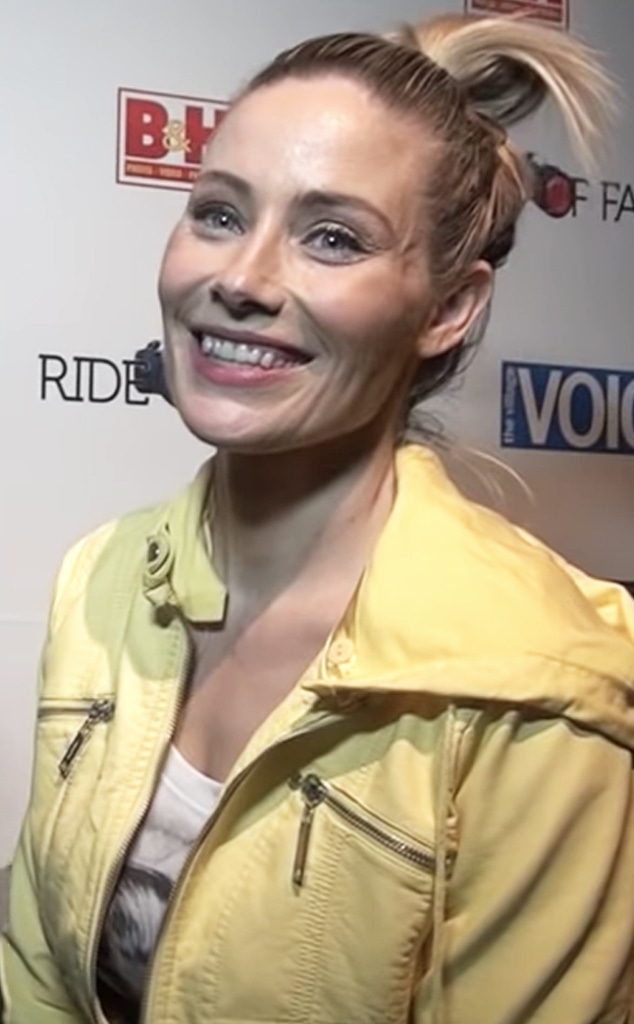 THE CINEMA COUCH
Former model Rebecca Landrith has been identified as a woman found dead along a Pennsylvania highway. 
Landrith, 47, was pronounced dead on Feb. 7 at the Mile Run exit of I-80 in Pennsylvania, the Union County Coroner confirmed to E! News. She was shot in the head, neck and chest and her death was ruled a homicide, the coroner said.
PhillyVoice
 reported a Pennsylvania Department of Transportation worker found Landrith early Sunday. She was identified using fingerprints from receipts found on her person, Union County District Attorney
D. Peter Johnson
said, per PhillyVoice.
On Feb. 10, truck driver
Tracy Rollins Jr.
, 28, was apprehended in Connecticut, PhillyVoice later
reported
. He was charged with an open count of criminal homicide in the death of Landrith, Johnson confirmed to E! News. Rollins was taken to Hartford Correctional Center and held on $1 million bond. According to Johnson, Rollins' extradition to Pennsylvania is currently pending.
A note with Rollins' name, a phone number and email address was found in Landrith's jacket, the website reported, citing a criminal complaint. Investigators found that cleaning solution was allegedly used on the passenger seat and floor of the cab of Rollins' truck,
PhillyVoice
reported, citing police reports. According to the website, Connecticut State Police allegedly found blood and shell casings in the truck after executing a search warrant on Wednesday night. 
Rollins allegedly told investigators he did not know Landrith, PennLive reported, citing an arrest affidavit. However, Rollins allegedly told investigators that a woman named Leslie had been traveling with him after meeting at a truck stop in Connecticut. In December 2020, Landrith made hotel reservations under the name Leslie Myers, according to the affidavit, PennLive reported.
Watch:
In Memoriam: Fallen Stars of 2020
Landrith, a Virginia native, was a Miss Manhattan 2014 finalist and former Miss Lady Liberty, according to her iStudio model profile page. She described herself in an online bio as an "accomplished violinist" and "a warm weather person with a warm heart."
"Her family loved her dearly," her brother George Landrith told PennLive. "None of this brings her back. It is important she receives justice."