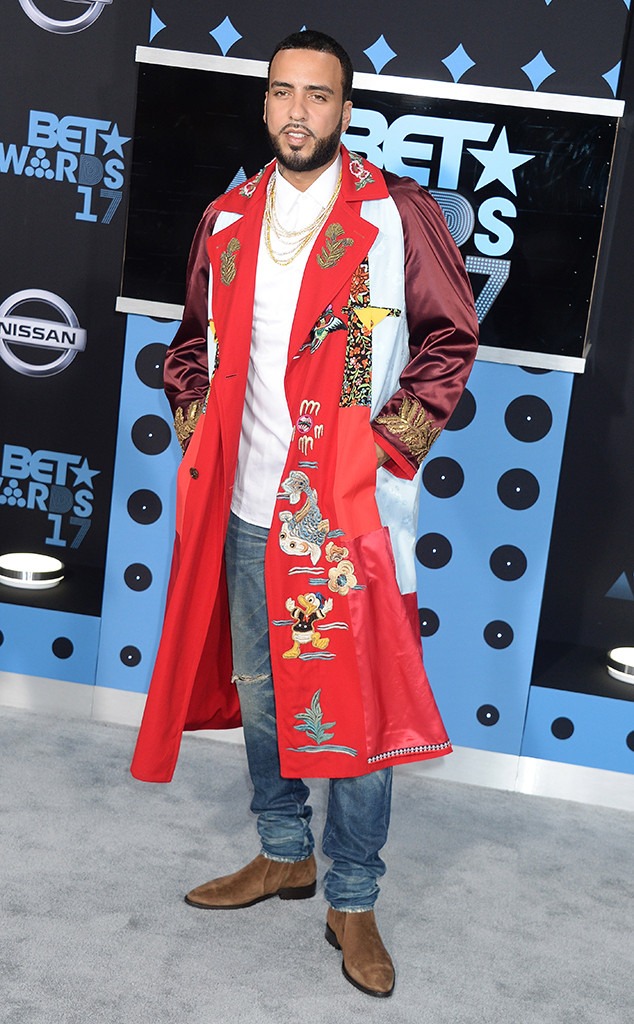 Broadimage/REX/Shutterstock
French Montana is focused on his second act after a previously undisclosed battle with substance abuse landed him in the ICU.
In a new interview with XXL published Dec. 28, the rapper reveals he's over one year sober after spending more than a week in the ICU for health issues related to exhaustion and substance abuse last year. Back in November 2019, French was transported via ambulance to a Los Angeles hospital. At the time, E! News confirmed the 36-year-old sought medical treatment for nausea, stomach pains and an elevated heart rate, however French now says his troubles were far more serious. 
"I was runnin' for like a good 20 years without a break, and God put a stop to that," he tells XXL. "I had a little health scare. I tell people all the time, 'If you don't end up in the ICU after your birthday, then it wasn't a good birthday.'"
Prior to his hospitalization, French says he had performed in five different countries in the span of a week and was suffering from a combination of "being fatigued, dehydrated, losing myself chasing money, chasing the wrong things." 
The hip-hop star "collapsed" after returning home to Los Angeles, recalling, "Too much drinking, too many pills, you know, boom."
French says he began using Adderall to stay up late and Percocet to relieve back pain, but his reliance on the prescription medications quickly spiraled. 
"Then it ends up being a hobby, then it ends up being an addiction," he adds. "They reel you in."
"It was just overdoing something for too long," French explains. "And, to the point where, now sober is becoming my new high. People were saying I was out of control. Not me, you know what I'm saying?"
Watch:
French Montana Accused of Sexual Assault in New Lawsuit
With the most difficult part of his health journey officially in the rearview, the "Pop That" artist says he's ready to introduce "French 2.0" to his fans. 
As for how French overcame his addiction, he shares, "[I] stepped back, took two steps back, didn't drop no music, detox from social media... And I think that was like the hardest thing I ever did in my life, to snatch myself back. So, for me to stop everything and just step back, that was like one of my biggest accomplishments."