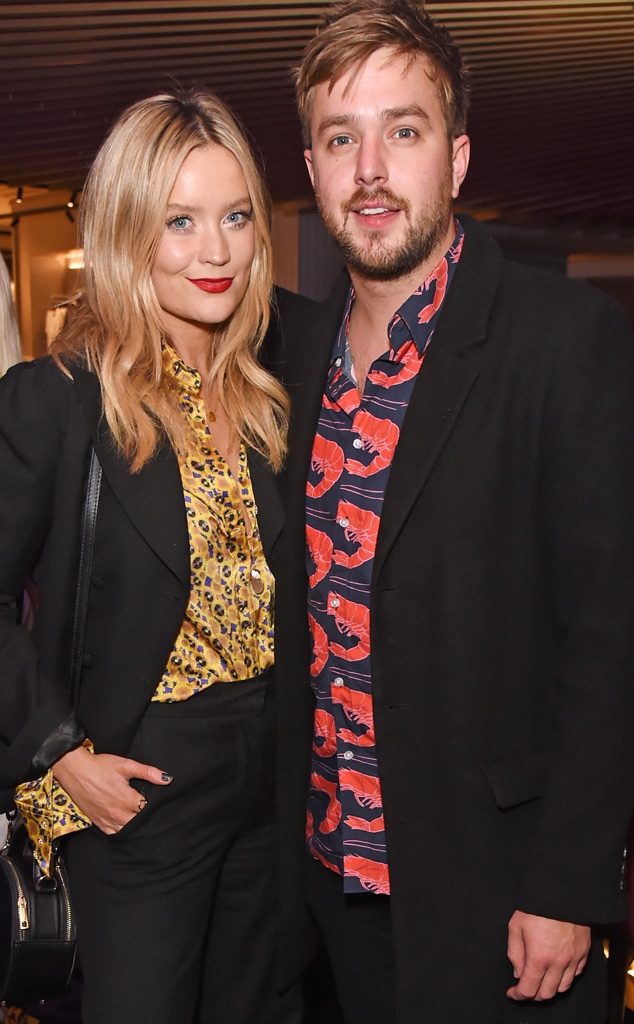 David M. Benett/Dave Benett/Getty Images for Hard Rock Hotel London
Love Island's Laura Whitmore is going to be a mom!
The 35-year-old host is expecting her first child with the voiceover star of the U.K. program Iain Stirling. Whitmore made the announcement on Instagram Wednesday, Dec. 16.
"So I've always tried to be protective over the personal side of my life," she wrote. "A lot of things are just for me and my loved ones and we've chosen not to share publicly. However, I want to now share good news as it's our news to share—and I'm gonna be honest it's starting to look like my lock down beer belly is out of control. Iain and I are expecting a baby early 2021."
The mother-to-be admitted "it's been hard to keep such happy news quiet."
"Especially the times when I've had to run out of live radio to get sick in a bin or my penchant for a bowl of mashed potato in the morning," Whitmore, who's also a host on BBC Radio 5 Live and a team captain on Celebrity Juice, added. "I wasn't hungover like everyone thought. In fact I was completely sober filming the entire series of Celeb Juice, which is quite the accolade!"
And while she noted the couple would appreciate fans respecting their privacy, she also said they "wanted to spread some love and a reminder of the beauty of life."
In addition to the message, Whitmore posted a picture of a Guns N' Roses-themed onesie with the words "Sweet Child O' Mine" and "Coming 2021" written across the front.
As for Stirling, he announced the news by posting a picture of his Xbox and PlayStation along with a note that read "I will miss you xxx."
"Sorry to my old babies," he quipped, "but there is a new baby coming early 2021."
In October 2019, Whitmore penned a piece for Hot Press in which she shared she'd suffered a miscarriage the previous year.
"It took me a year to talk about my miscarriage," she also told The Times in a piece published in August 2020. "I'd heard about people having miscarriages when they were trying for babies, but my situation was very different. What happens if you weren't trying for a baby? I had that guilt of, 'I wasn't expecting this,' so then you change your life. But then suddenly you have to change your head again after the miscarriage."
Whitmore and Stirling met at the British Academy Children's Awards in 2016, but their relationship didn't turn romantic until 2017. The Sun recently reported the two tied the knot last month. Although, the future parents have yet to directly comment on the reports on social media.
"Little thought of the day," Whitmore tweeted on Dec. 16. "If and when I ever have personal news I want to share, I will be the one to share it."