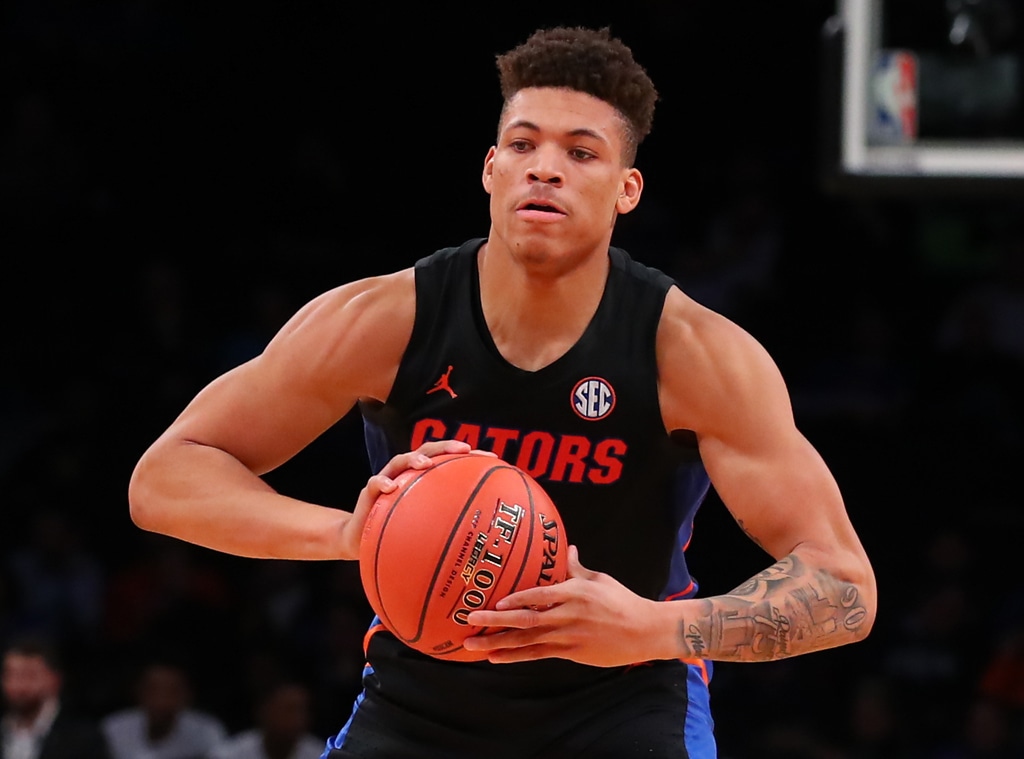 Rich Graessle/Icon Sportswire via Getty Images
Keyontae Johnson, a basketball player for the University of Florida, remains hospitalized after he collapsed during the team's game against Florida State on Saturday, Dec. 12.
The Florida Gators Men's Basketball Team released a statement on Twitter regarding the 21-year-old athlete's health on Sunday, Dec. 13. "Keyontae Johnson remains in critical but stable condition at Tallahassee Memorial," the statement read.
The post also included a message from Scott Stricklin, the university's Athletic Director, who thanked everyone for looking after his player.
"We appreciate all the Medical personnel who have helped Keyontae," Scott shared. "Keyontae received terrific care on-site by the FSU staff and at Tallahassee Memorial, which has worked in consultation with UF Health. We're glad his parents can be by his side, and they all feel the support of Gator Nation."
Along with Keyontae's parents, Mike White, the Head Coach, and Dave Werner, the Associate AD for Sports Health, remain at the hospital with the basketball star.
On Saturday, Mike asked his followers to show their support for the Florida Gators forward after he collapsed. "Please keep praying for @Keyontae and his family," Mike shared. "We all love him."
The basketball player's teammate, Tre Mann, also took to social media. "I know you're fighting bro," he wrote, alongside a red heart and crossed fingers emoji. "God got you."
Watch:
5 Things to Know About the NBA Bubble
According to ESPN, the college student collapsed after his team broke out of a huddle from a timeout. Before falling down, Keyontae had just celebrated an alley-oop on a pass from Tyree Appleby, and prior to that, he scored five points.
The network reported that players shouted for help and were visibly shaken following Keyontae's collapse. He was quickly given emergency medical treatment and taken to the locker room shortly after the incident.
At this time, it's unclear what caused Keyontae to collapse. ESPN, however, notes that the 21-year-old tested positive for coronavirus earlier this year. 
The Gators lost 83–71 during last night's game.