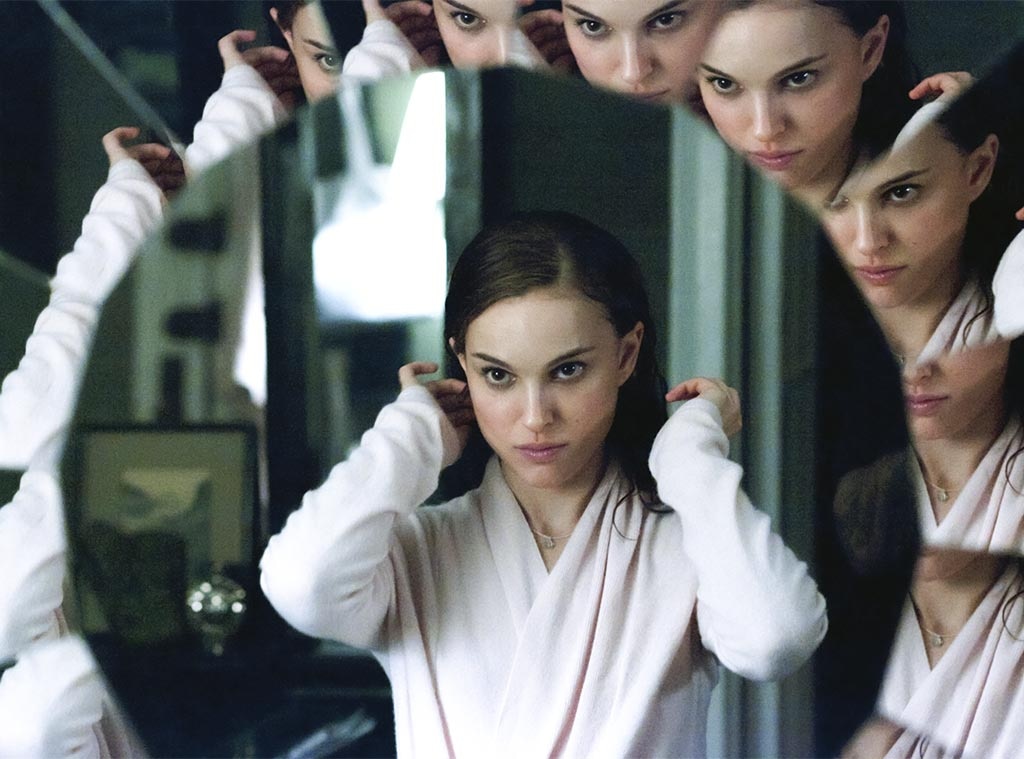 Fox Searchlight/Kobal/Shutterstock
Not all was as it seemed in Black Swan.
Sure, there was ballet, and a production of Tchaikovsky's Swan Lake did anchor the drama—but other than that, the perspective of aspiring prima ballerina Nina Sayers was at the center of the action.
And her version of events turned out to be highly suspect.
"Everything happens in her mind, really—that's what made it interesting," Natalie Portman, who won the Best Actress Oscar (and every other major award) for her epic pirouette as unraveling dancer Nina, explained to TimeOut in 2010. "We all have those constructs in our mind anyway and to play with how having these prescribed roles affects one woman was exciting to dig in to."
Director Darren Aronofsky, known for his what's-real-and-what's-not twists as well as pushing his characters to the depths of degradation, acknowledged to Collider that the film looks like one thing—almost clinical in its depiction of the all-consuming rigors of a ballet dancer's life—at first before the Repulsion-esque horror-suspense vibe takes over as Nina starts to doubt her own reality.
"The result of that is that the first third of the film has a very different feel than the last half of the film because it's got this very naturalistic feel, which I think is actually kind of cool," the Oscar nominee said. "It makes people think they're watching a very different type of movie that can't ever freak out the way it freaks out, yet it gives you that immediacy of being in the moment and being in this other world, with little hints. In general, it just feels like a documentary, at the beginning, before it freaks out. It worked out for us."
Watch:
Natalie Portman Reflects on "Black Swan" Win at 2020 Oscars
It really did.
Black Swan, which started off art-house small with a $13 million budget, was a massive hit, taking in $329 million at the box office worldwide, and was nominated for five Academy Awards, including Best Picture. 
But though the haunting film glided into our consciousness with ease exactly 10 years ago, more than a few toes were mangled in the making of this turbulent production. Here are the secrets of how they got it done, from entrée to grand finale: