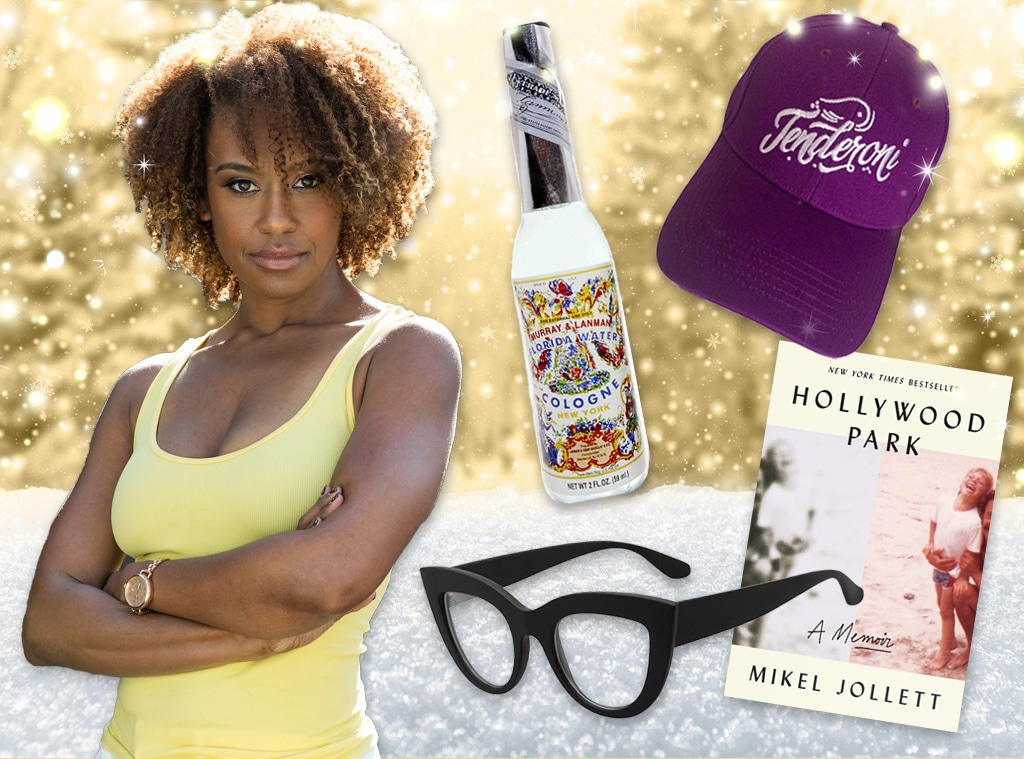 E! Illustration
We love these products, and we hope you do too. E! has affiliate relationships, so we may get a small share of the revenue from your purchases. Items are sold by the retailer, not E!.
Looking for unique gifts for your loved ones? Ryan Michelle Bathe has you covered!
The All Rise actress knows a thing or two about giving a gift that your friends and family will love and appreciate!
"When giving gifts think of space! Give people small items that they will cherish," the mom of two suggested to us. "Every year my aunt gives me food. Cookies, spices, all manner of things. And they get eaten and don't take up any space!"
From stylish sunglasses to styling cream to Florida water, Ryan's meaningful gift suggestions will have you ready to enjoy the holiday season. But one of the most important parts about gift giving for the Sylvie's Love star is "sharing the joy." One way to do this is gifting someone a good book!
"If you give books, let people know it would be a joy for them to read it and then pass it on," Ryan told E!."I love reading books and leaving them on planes or trains or in airports. It's hard now with COVID but give gifts you can encourage others to pass on!"
In honor of All Rise Season 2 premiering today and Sylvie's Love coming out on Christmas Day, check out all of Ryan Michelle Bathe's gift picks below!
Tenderoni Satin-Lined Hat
"How cute is this hat!?!?!? There's no better gift!" 
Burning Sands Mask
"For the Greek in your life! I have one of these masks and they are really great. They FIT, they stay on, they cover everything, and you get to get rep your frat or sorority! We all have to wear masks, and at this point, a mask for Christmas will still be something people need and will have on their wish lists!"
90s Music Makes Me Happy T-Shirt
"I always get compliments when I wear this t-shirt! People want to know where I got it!"
Abundance Energy Cleansing Florida Water
"Who doesn't love a good smell? They have some amazing smell good stuff!!"
Hollywood Park By Mikel Jollet
"If you want a book that sings, this is it. I never knew I was into memoirs, but this book makes you fall in love, not just with Mikel Jollet, but the love he has for the people who shape his world. We could all use some extra love around the holidays. Also, it is super important to support independent booksellers around the holidays, such as The Lit Bar."
Smiling Styling Crème
"This is my favorite product! All of the products are organic with simple ingredients and made with a ton of love! This is a great gift for both adults and kids. And Skylar is a just a little girl with a big dream! You can let our kids know that dreams do come true!"