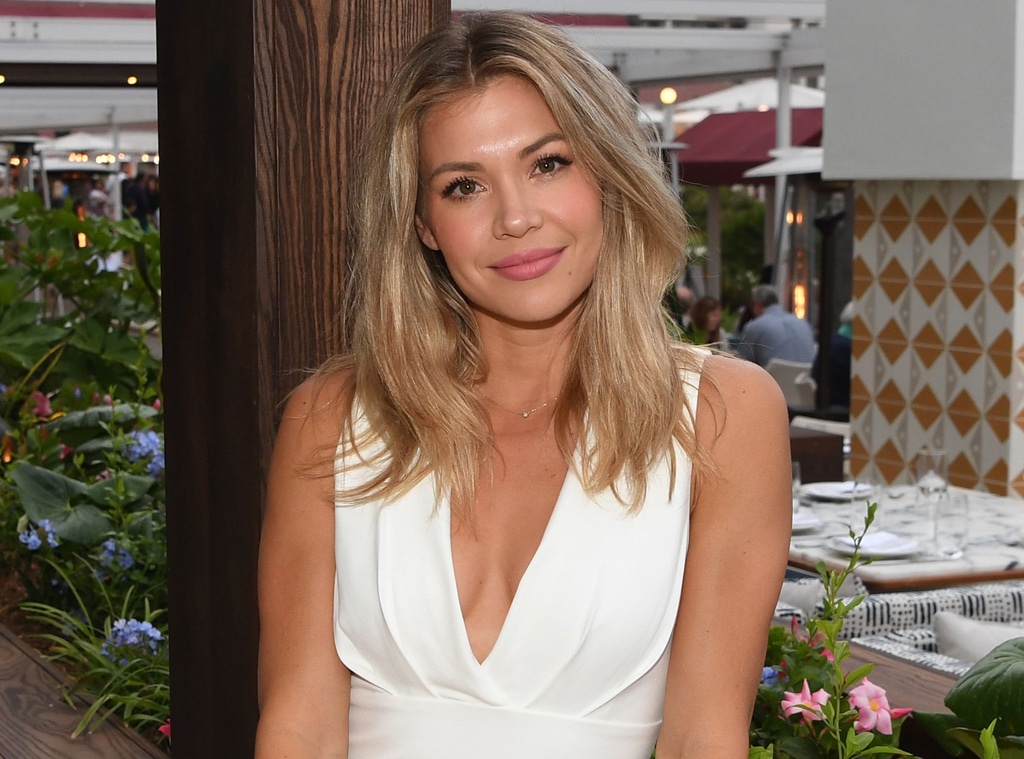 Denise Truscello/Getty Images
Bachelor Nation is about to get a little bigger: Krystal Nielson is pregnant!
 The Bachelor in Paradise alum announced the major news on YouTube Wednesday, Nov. 11 with a video titled "A New Chapter," which started off with Krystal taking a pregnancy test on Aug. 9. 
"That would be so bananas if I was pregnant," the 33-year-old star said at the time. "Like, if I saw and know, I'll feel relieved. And I'd be like, 'OK, not yet. Still got time.' I might go make myself a skinny margarita, to be honest. And if it's a yes, I'm going to freak out."
The fitness guru then reflected on how her "whole life would change" and noted she was "so scared." When it came time to look at the results, she shrieked, "Oh my god! I have a baby inside me."
The video then cut to her cuddling with her new boyfriend Miles Bowles. "Just found out today that Miles is pregnant," she said with a giggle. "I don't really feel too scared because I just feel it was so lined up. Everything has just lined up. And I don't feel scared. I just feel excited for how it's all going to happen."
As the video continued, the footage showed Krystal cradling her baby bump and participating in a maternity shoot with her main man. The video then concluded with her dogs wearing "big brother" bandanas and standing next to a sign that read "Oh baby! Coming April 2021."
"I can't wait until I fill my heart with so much love," Krystal said. "And creating little pieces of me into this world and teaching them about love and teaching them the love I never had."
After Krystal announced her baby news, several followers congratulated the reality star and asked for more details. When one fan asked about the sex of the child, for instance, Krystal revealed they "haven't found out yet."
Watch:
"BIP" Star Krystal Nielson Shows Off Engagement Ring
Of course, several members of Bachelor Nation sent along sweet messages, as well. "Oh my gosh!!" Raven Gates wrote in the comments section. "Congrats!!!!!!!"
Added Ashley Iaconetti, "Congratulations beautiful!!!!