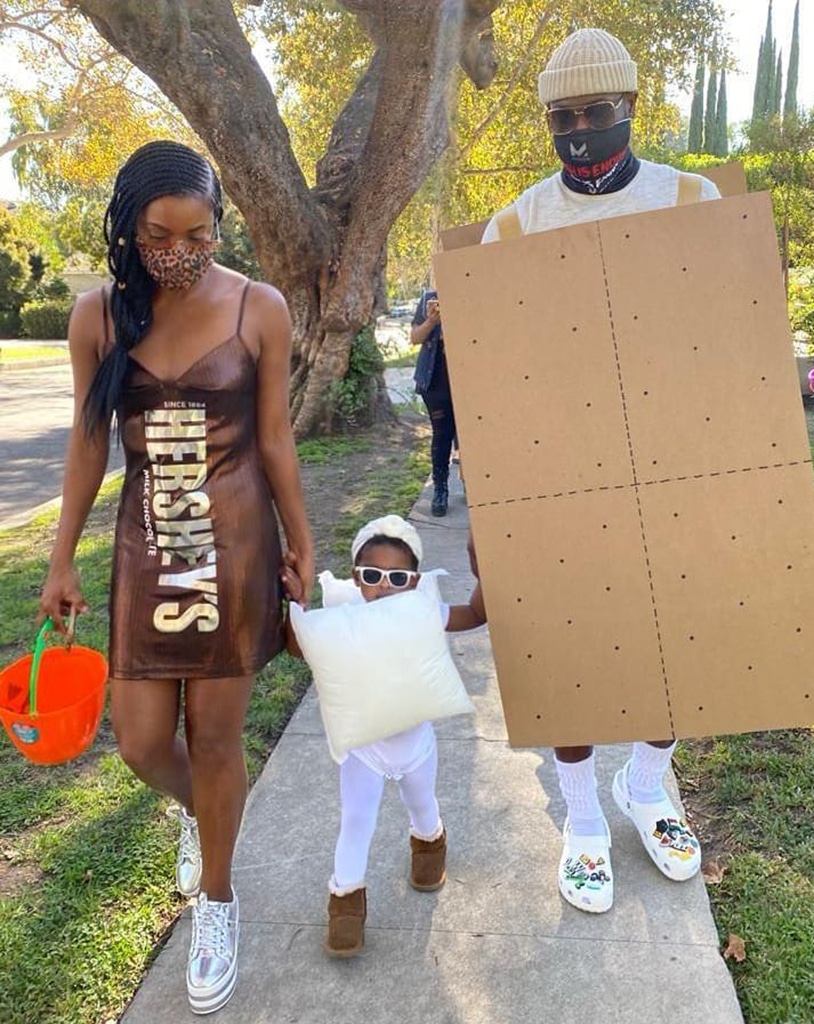 Instagram
It's one unforgettable day for Gabrielle Union and Dwyane Wade.
Like many in America, the longtime couple celebrated the 2020 election after NBC News projected Joe Biden as the 46th President of the United States and Kamala Harris as the Vice President.
However, the presidential election wasn't the only thing Gabrielle and Dwyane raved about on Saturday, Nov. 7. The dynamic duo shared a sweet tribute to their daughter Kaavia James, who turned 2 years old.
"The light of our lives," the actress captioned her Instagram post. "The spark to our joy in dark times. The giggler of farts. The eater of alllll the food. The dancer to the jams. The smart, funny, adventurous, cutie that gave us a different kind of purpose."
She closed, "Happy Birthday babygirl."
The former NBA player expressed the same sentiments as his wife, writing, "November 7th was always a special day in my life because it's my Mothers [sic] birthday but now it's times that special. Happy 2nd Birthday to my BOSS @kaaviajames."
"Aka Shady baby, aka 2020 Meme Mood," he added. "Thank you for providing laughter and joy to our lives and so many other families!"
The birthday girl, who has an Instagram page run by her famous parents, posted an adorable message. "I'm 2 today," Kaavia's Instagram read. "No biggie. Where's the ribtips?"
Watch:
Inside Gabrielle Union's First Days As a New Mom
Back in September, both Gabrielle and Dwyane opened up about parenthood and how raising their kids has inspired them. The Bring It On alum is a stepmother to the athlete's kids, Zaire, 18, Zaya, 13, and Xavier Zechariah, 6.
"We have a daughter that is almost 2, who the world has seen is bound to nothing but whatever is in her heart and on her soul at the moment and it's beautiful to watch truly free children," Gabrielle said of Kaavia in TIME's 100 Most Influential People 2020 special issue. "We have another daughter who is 13, who has freedom to be exactly who she is, who she was born to be, to be her most authentic self."
"She doesn't ask permission to exist," she added. "That is wildly inspiring."
Dwyane chimed in, "We're inspired by our kids...The way they look at us, the way they look to us for leadership and guidance, for their moments of bravery."
Of the presidential election, Gabrielle shared her excitement over Joe and Kamala's wins. She wrote on Twitter, "Yesssssssss!!!!!!" On her Instagram, she shared an image of her daughter with the message, "Hope. Plan. Strategize. Keep fighting. They are worth it."
The actress isn't the only star to react to the news. Read through all of the presidential tributes here.