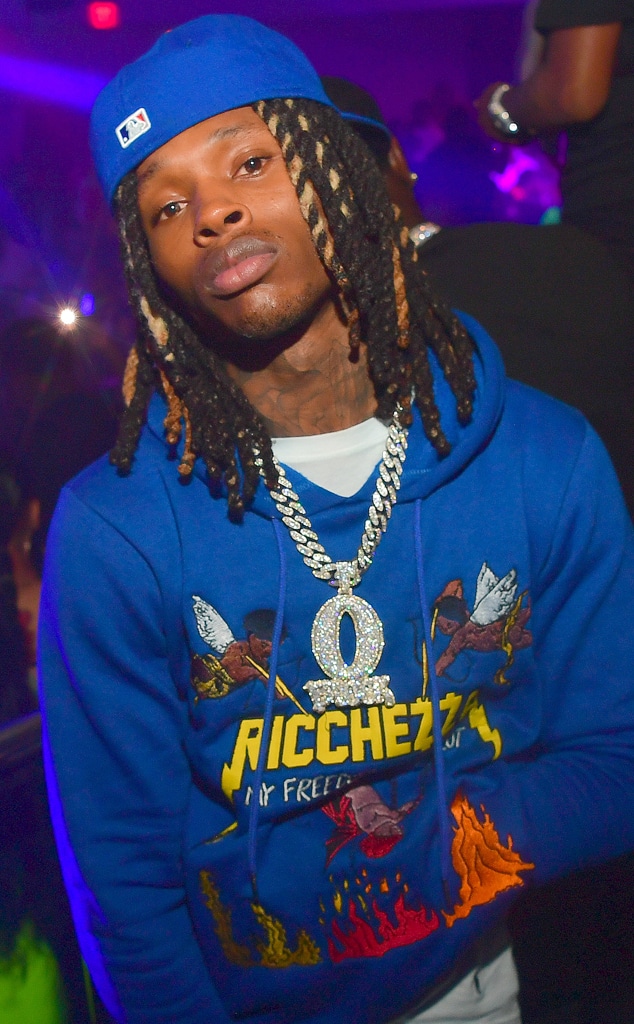 Prince Williams/Wireimage
Rapper King Von has died after a violent confrontation ended in gunfire.
According to Atlanta Police, a deadly shootout occurred in the early morning hours of Nov. 6 outside the Monaco Hookah Lounge in Atlanta. Gunfire was exchanged between two groups of men who were arguing with each other. Police say six people were shot with 26-year-old King Von and two other individuals passing away from their wounds. 
"It is our understanding Dayvon Bennett, aka King Von, was shot and killed during this morning's shooting and we are seeing rumors being spread indicating he was shot and killed by APD officers," Atlanta Police said in a statement to E! News. "At this time, our investigators believe Mr. Bennett was shot during the initial shootout between the two groups of males, prior to police responding and attempting to stop the shooting."  
Close friend and musician DJ Akademiks also confirmed King Von's passing on social media.  "It's with great sadness that I have to confirm that King Von has passed away," he wrote to his 1.2 million Twitter followers. "I spoke with his manager who luckily has survived being shot and is currently recovering in the hospital. However, Von manager did confirm that Von was shot and did not make it. RIP King Von."
He added, "From my convo with Von manager who survived getting shot, he says it wasn't the police who killed King Von. However, he did say Police did engage in a shoot out with other armed individuals who were there. King Von reportedly was unarmed."
E! News has reached out to King Von's team for more information and has not heard back.
Watch:
In Memoriam: Fallen Stars of 2020
Soon after King Von's death was made public, several musicians expressed their condolences online including close friend Chop Squad. "My heart can't take this," he shared on Instagram. "No bro. Why you. Why bro. Please just FaceTime me bro. Why they had to take you. Ima see you again this s--t ain't over. It's far from over. We still just getting started. RIP my Bestfriend."
Chop Squad continued, "We sat on FaceTime for hours making songs together. Every bar had a meaning and every song was a part of our soul. Every moment meant something and to grow wit you made me feel like I was a real producer. I love you bro @kingvonfrmdao."
King Von was a rising rapper in Atlanta who dropped his first single "Crazy Story" in 2018. Most recently, he released his debut album Welcome to O'Block, which featured tunes with Moneybagg Yo, Dreezy and Lil Durk.
The album reached the No. 2 spot on Apple Music's all-genre album charts right behind Ariana Grande.
Police say the investigation into this morning's incident remains open and very active.
—Reporting by Taylor Bryant